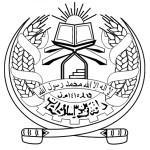 Officials of the stooge Kabul administration claimed to have killed a leader associated with Al Qaeda organization during the raid and bombing of a wedding in Musa Kala district, Helmand.
We categorically reject this claim by Kabul officials and consider it a part of enemy fabricated propaganda.
Truth of the matter remains that the said operation in Musa Kala district only caused heavy civilian losses and tens of ordinary civilian Afghans including those participating in a wedding ceremony were martyred and wounded.
The enemy is trying to use such claims to conceal the crime it perpetrated in Musa Kala.
Spokesman of Islamic Emirate of Afghanistan
Qari Muhammad Yousuf Ahmadi
09/02/1441 Hijri Lunar
16/07/1398 Hijri Solar
08/10/2019 Gregorian
______________
Source: Telegram