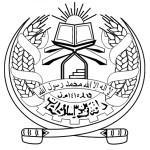 The meetings taking place for the past six consecutive days in the Qatari capital of Doha between the negotiation team of Islamic Emirate and the United States finally came to an end today.
In accordance with the agenda, this round of negotiations revolving around the withdrawal of foreign troops from Afghanistan and other vital issues saw progress; but since issues are of critical nature and need comprehensive discussions therefore it was decided that talks about unsolved matters will resume in similar future meetings in order to find an appropriate and effective solution and also to share details of the meetings and receive guidance from their respective leaderships.
The policy of the Islamic Emirate during talks was very clear – until the issue of withdrawal of foreign forces from Afghanistan is agreed upon, progress in other issues is impossible.
In the end the delegation of the Islamic Emirate thanked Qatar for their facilitation role.
Reports by some media outlets about agreement on a ceasefire and talks with the Kabul administration are not true.
Spokesman of Islamic Emirate of Afghanistan
Zabihullah Mujahid
26/05/1440 Hijri Lunar
06/11/1397 Hijri Solar 26/01/2018 Gregorian
____________
Source: Telegram