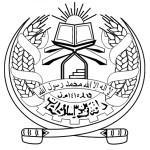 As the Islamic Emirate had announced prior, a meeting is taking place between representatives of the Islamic Emirate and United States in the United Arab Emirates.
The meeting will also be attended by representatives of Saudi Arabia and some other countries.
Claims by some media outlets associated with the Kabul administration that their representatives will also hold talks with those of the Islamic Emirate are unfounded. We strongly reject this propaganda. There is no plan of holding a meeting with representatives of the Kabul administration and neither are they present in the meeting being attended by the delegation of Islamic Emirate. Rumors being heard in this regard is mere propaganda, our countrymen should not pay it any heed.
Spokesman of Islamic Emirate of Afghanistan
Zabihullah Mujahid
09/04/1440 Hijri Lunar
26/11/1397 Hijri Solar 17/12/2018 Gregorian
____________
Source: Telegram