NOTE: For prior parts in the Hizballah Cavalcade series you can view an archive of it all here.
—
Asa'ib al-Muqawama al-Bahrainia: An Emerging Militant Group in Bahrain?
By Phillip Smyth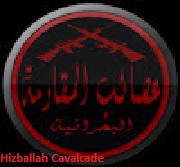 Figure 1: Asa'ib al-Muqawama al-Bahrainia's logo.
Asa'ib al-Muqawama al-Bahrainia (The League of Bahraini Resistance or AMB) was first established and marketed as an independent militant organization on February 22, 2014. The group's founding announcement claimed that the time had become ripe for armed opposition against Bahrain's ruling monarchy due to the government's actions. As with other Bahraini militant groups, little is known about AMB's manpower or armed capabilities.
Regardless, unlike other Bahraini militant organizations, AMB's founding announcement has found its way onto many different online venues catering to a wide range of readers.[1]
AMB's statements appear online in bursts. February 22 and February 28, 2014 have been the two dates this organization has placed a series of announcements in public. This pattern is reminiscent of another Bahraini organization, a proto-militant group which went by a similar name, Asa'ib al-Muqawama (The Resistance League). Using Twitter, Asa'ib al-Muqawama released 33 announcements (in both Arabic and English) between April 21 and 22, 2012. Asa'ib al-Muqawama's threats centered on Bahrain's controversial Formula One race. One of these statements claimed responsibility for planting three homemade bombs at the race location. At time, there were also instances of Molotov cocktails being thrown at some (from Team India) affiliated with the race.[2] Additionally, on April 9, 2012, seven Bahraini police were wounded due to an improvised bomb planted in the town of Akr.[3] Albeit, neither of these attacks were linked to Asa'ib al-Muqawama.
After their last tweet on April 22, 2012, Asa'ib al-Muqawama went quiet. This is similar to how AMB went silent after their last February 28, 2014 statement. There is a possibility of a link between AMB and Asa'ib al-Muqawama, considering the groups espouse the same militarism, utilized a similar name, and have released announcements in bursts over two-day periods. In fact, AMB's official Twitter account also describes itself as "Asa'ib al-Muqawama." It is possible that AMB developed out of the original Asa'ib al-Muqawama. However, beyond these assumptions, there is little substantiating open-source information to assist in confirming any links.



Figure 2: Asa'ib al-Muqawama's English language Tweet-announcement, declaring they had planted 3 bombs at the Bahrain F1 race.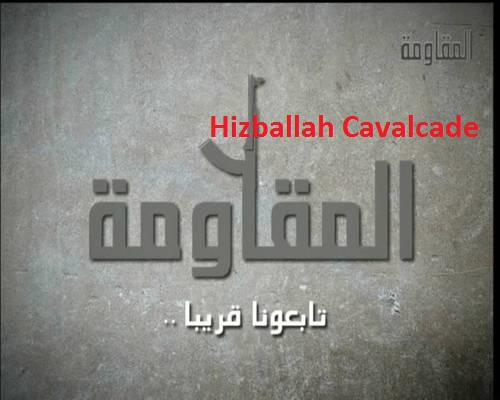 Figure 3: Asa'ib Muqawama's logo.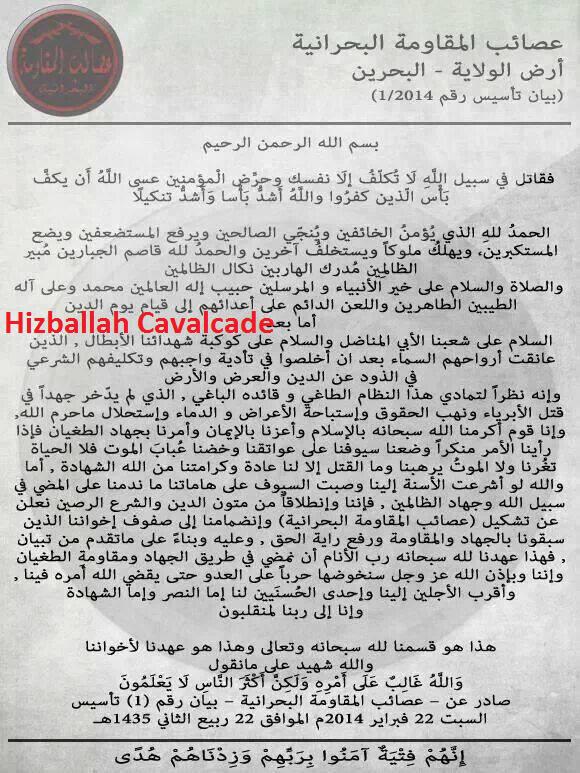 Figure 4: AMB's first announcement.
On February 28, 2014 AMB announced the launch of their, "Fist of Righteousness" operation to avenge the death of Ja'afar al-Derazi. Derazi, whose burial occurred the day of the announcement, was a 22 year old anti-government activist. According to opposition and pro-Iran sources, Derazi died due to torture and other forms of maltreatment when he was detained within a government jail cell.[4] In revenge for Derazi's death, on April 11, 2014, Saraya al-Mukhtar claimed responsibility for an attack targeting Bahraini police. Nevertheless, AMB has not yet claimed any other attacks as part of their "Fist of Righteousness" campaign.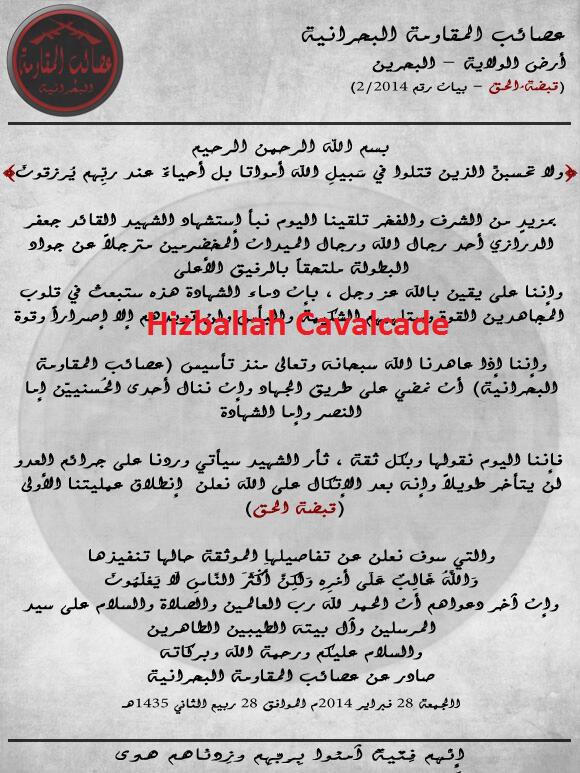 Figure 5: AMB's second announcement from February 28, 2014.
AMB Joins YouTube

AMB's official YouTube account claimed to release a video introducing the group on February 21, 2014. However, the first publicly accessible copy of the video was uploaded and released on February 22, 2014. In the video, supposed AMB members are shown marching in formation, extending their arms in a Roman salute. Demonstrating their potential roots as militant offshoots of the larger Bahraini protest movement, young balaclava wearing men hold tires in one of their displays. Tires are a regular feature in some protests; often laid across stretches of road, coated in gasoline, and lit on fire.
Furthering religious themes was also a feature of the film. Young marching militants are seen holding Qurans, wearing white (in addition to other colors) burial shrouds symbolizing a willingness to be martyred, and holding flags with "Ya Husayn" ("O Husayn") written on them. The "Ya Husayn" flags symbolize a Shia-centric theme, recalling Husayn's martyrdom via beheading, at the pivotal Battle of Karbala.[5] These flags have also made regular appearances during anti-government protests.
The promotional clip also claims to show AMB launching operations against internal security elements (primarily the Bahraini police). Segments of film featuring Molotov throwing youths are a main theme. However, these clips are usually from earlier films recorded by more violent activists associated with the February 14 Youth Coalition. It is possible this footage demonstrates a further link to the February 14 Youth Coalition or it was simply repackaged by AMB to show a broader theme surrounding the "resistance" against the Bahraini government and their forces.
AMB also appears to have a preoccupation with utilizing weapons which can burn their foes. This may be the result of protester use of Molotov cocktails. Utilizing the limited available tools, some Bahraini protesters, particularly younger male militants, have often thrown Molotov cocktails at Bahraini internal security forces. The theme of the Molotov thrown at Bahraini police, particularly their vehicles, was regularly utilized in AMB's introductory video. However, the focus on using weapons which can kill and injure using fire does not appear to stop with Molotovs. In one part of their video, AMB shows Bahraini police engulfed in a wall of flame, likely caused by a bomb or another incendiary device.
AMB's Badge
AMB's logo may also show links to Saraya al-Ashtar (SaM), one of the first publicly established Bahraini militant organizations. Featuring two crossed M16-style rifles within a circle (which could potentially symbolize a pearl, a recognized emblem of Bahrain), the group's logo mirrors SaM's official symbol. This logo also included two crossed rifles (albeit, of the Kalashnikov variety) within a circle representing a pearl.
An Asa'ib of Their Own?
When investigating potential links between AMB, Iran, or Iranian-backed proxies, there was some evidence of overlap between AMB & Asa'ib Ahl al-Haq (AAH). On March 13, 2014, AMB's founding statement was circulated on AAH's extensive network of Facebook pages. This often coincided with claims that AMB was representative of AAH's spreading brand. Claims of this nature may be an Iranian proxy attempt to demonstrate a substantial link to the Bahraini militant group. Both groups utilize similar language, with AMB describing itself as the "Bahraini Resistance" and AAH calling itself the, "Islamic Resistance in Iraq." Still, there is the possibility that AAH could be jumping on an organically constructed (in Bahrain) group while skillfully playing on AMB's similar name, all in an effort to claim a connection and demonstrate a broader reach. It is important to note that it took AAH nearly a month before pages associated with the group started to carry AMB's founding statement.
Another potential link includes religious and ideological themes. The AMB's founding statement mentioned the group was following their taklif. A taklif, or religiously mandated order, was developed and utilized for political and social events by those embracing Iranian Islamic Revolutionary concepts.[6] The mention of a taklif mirrors a similar statement made by fellow Bahraini militant group, Saraya al-Mukhtar, which also mentioned they were picking-up arms against the government due to a taklif.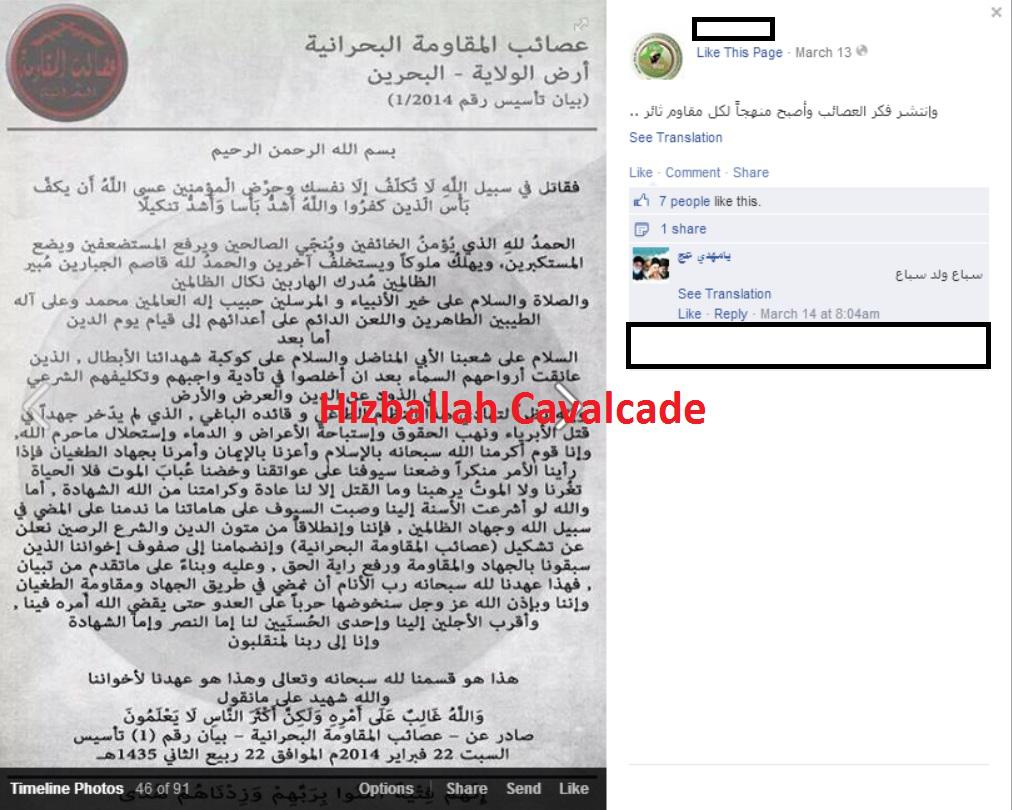 Figure 6: A post promoting the first AMB declaration on an official Asa'ib Ahl al-Haq Facebook page.
Is AMB Dormant?
At the time of this writing, the last statement issued by AMB was released via their Twitter account on February 28. Since that time, AMB has not itself claimed any new attacks, seen related militant groups, protest organizations, or the official Bahraini media, cite any new actions by the group. While little has been heard from this organization since it's nearly 2 month-long period of silence, AMB's release of formal statements, broad web-presence (including their YouTube video release), overlap between itself and other Bahraini militant groups, and other attack claims, may indicate AMB is still active.
AMB's activities may be continuing as members of the organization act as integral elements within other Bahrain militant groups. If there is a true link between the AMB and Asa'ib al-Muqawama, it is possible that following the established model, a new wave of attack-claims could be registered on an entirely new online/social networking apparatus.
Nevertheless, until AMB claims another attack or has an allied organization claim an attack for them, it will be impossible to know what has become of this group
_____________
[1] Note: Numerous Sunni Islamist and Shia Islamist forums, Facebook