NOTE: For prior parts in the Hizballah Cavalcade series you can view an archive of it all here.
—
Saraya al-Mukhtar: A Bahraini Militant Group with Regional Goals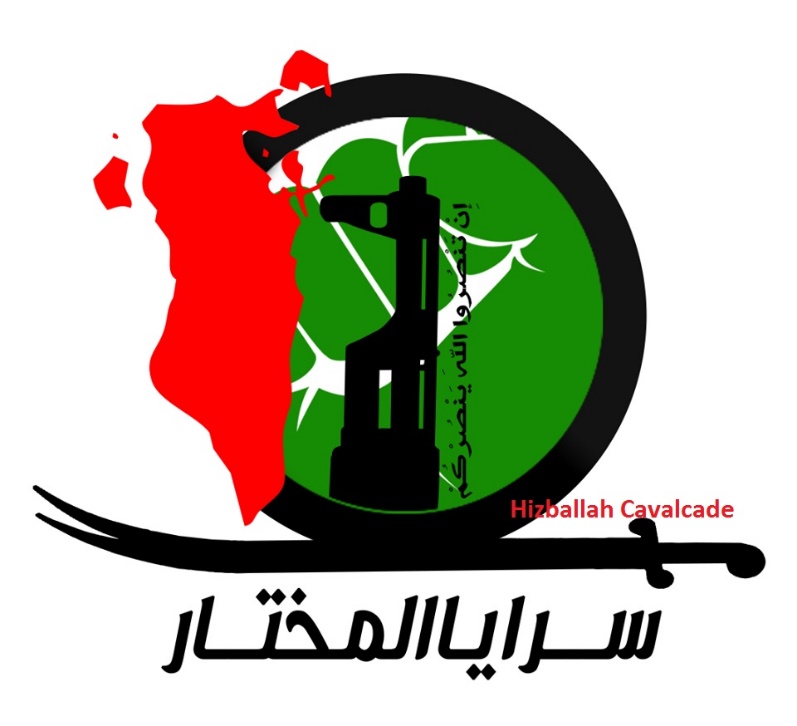 Figure 1: Saraya al-Mukhtar's newest logo. The group's name is on the bottom, a black zulfiqar style sword combines in with a a black roundel featuring a green fist and black barrel and forearm of a Kalashnikov-type rifle. On the left is a red map of Bahrain.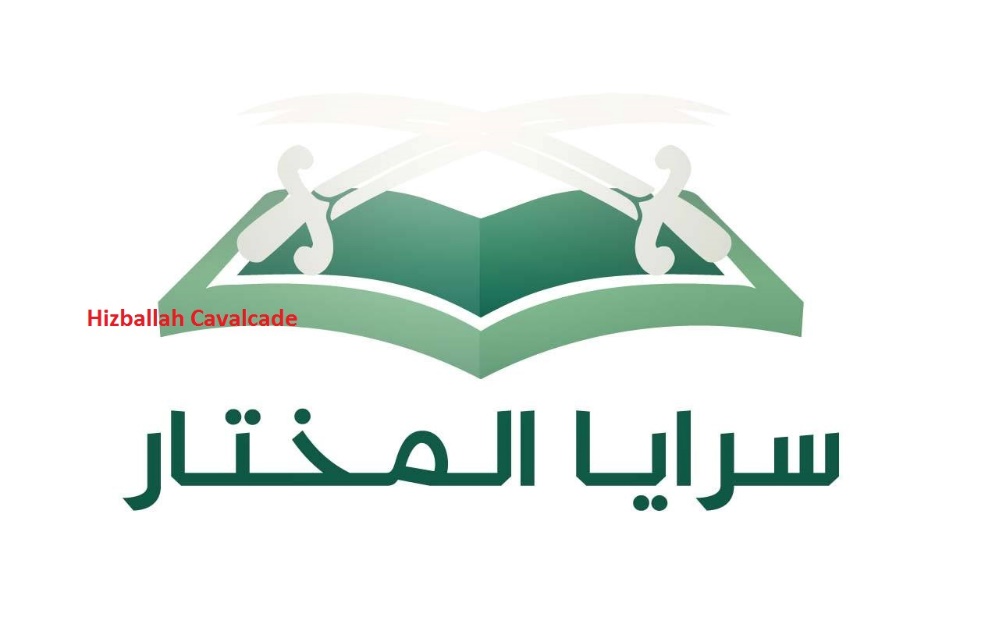 Figure 2: Saraya al-Mukhtar's first logo. The symbol appears to show two crossed bifurcated Zufiqar-type swords resting on a book (most likely the Quran). The organization's name appears at the bottom of the logo.
First announcing itself to larger audiences online in a September 26, 2013 statement on Facebook (albeit, the statement itself was dated September 27), Saraya al-Mukhtar (The Mukhtar Brigade or SaM) has claimed numerous attacks on Bahraini security forces and has developed a sophisticated messaging strategy. At the time, the then new group promised to strike at the ruling Khalifa royal family and their security forces with, "operations of quality". Despite the group's September online appearance, it still claimed attacks since the summer of 2013. These operations have primarily included the use of crudely produced improvised explosive devices (IEDs) and types of arson attacks. SaM also has the unique distinction among Bahraini militant groups for claiming their first fallen member, or "martyr", Ali al-Sayyid Ahmed al-Musawi. The group's narrative on both a regional and potential religious-ideological level have also set it aside from other Bahraini armed organizations.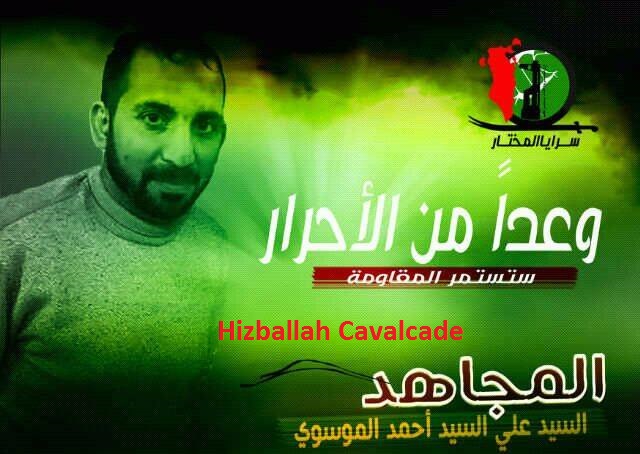 Figure 3: Saraya al-Mukhtar's martyrdom poster for Ali Sayyid Ahmed al-Musawi.
Save for the occasional mentions state-run Bahraini press organs and opposition reports on the situation in Bahrain, for the most part, the group has not received as much media scrutiny as militant groups such as Saraya al-Ashtar. Additionally, SaM appears to have escaped specific mention on Bahrain's terror group list.[1]
The group calls their foes; The Khalifa royal family, Bahraini security forces, and Saudi Arabia, "a mafia/the Khalifa mafia", "mercenaries/criminals", and "occupiers", respectively. In a November 3, 2013 announcement, SaM vowed to "crush the fascistic regime." This type of discourse generally fits with most rhetoric issued by Bahraini militant groups. Though, SaM appears to be a bit more colorful when describing their enemies.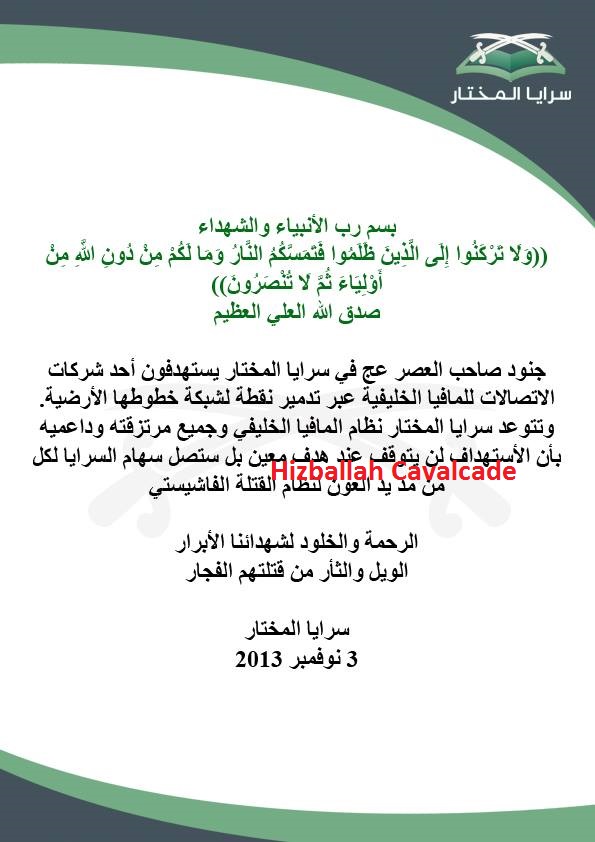 Figure 4: SaM's November 3, 2013 statement.
In terms of promoting the group's goals, narrative, and attacks, Saraya al-Mukhtar has exhibited the most advanced strategy and online presence when compared to other Bahraini militant organizations. The group has Facebook, Twitter, and Instagram accounts, among other modes of digital communication with supporters. On March 5, 2014, the group's main Facebook was taken offline. Another page was quickly made in its place where the group claimed "the tyrant's mercenaries" took the last page down. On YouTube, the group (or possibly loosely-linked supporters) started separate accounts which would upload one clip of an attack the group claimed and then become inactive. It is unclear whether this is done as an operational security method or for some other purpose. As with Saraya al-Ashtar, the group has also sent footage of its attacks to popular pro-revolution YouTube stations for broader dissemination.
Shia religiously-based rhetoric is a more established common feature in SaM's releases, rhetoric and even the group's name. The organization also calls itself, "Al-Muqawama al-Islamiyya al-Bahrania" or the "Bahraini Islamic Resistance." Most Iranian-backed militant organizations also use this term as a self-descriptor.[2] However, it is possible this could be an example of mimicry, demonstrating the group respects the strength of those organizations and is attempting to adopt their rhetoric to appear more powerful.
Saraya al-Mukhtar's moniker is likely a reference to Mukhtar al-Thaqafi. Mukhtar al-Thaqafi was a figure who launched a failed rebellion against the Umayyad's in the 7th century. The rebellion was initiated in southern Iraq and executed in order to get revenge for the death of the third Shia imam, Husayn ibn Ali, who was killed by the Umayyads during the Battle of Karbala.[3]
Interestingly, the name of the group and its background history plays into the style of media campaigns and announcements made by SaM. Often, the group brands their attacks and those launched by other groups against internal security elements as "revenge." On January 27, 2014 SaM launched the "Vengeance Has Been Achieved Media Campaign." Until the time of this writing, the slogan, "Vengeance has been achieved" is still stamped onto the photos of injured (often in hospital) Bahraini police.
The recruitment and naturalization of foreigners (particularly from Sunni Muslim religious backgrounds) into Bahrain's internal security forces has been a main objection for peaceful protesters and militants alike. This is a main reason why SaM, other Bahraini militants, and peaceful protesters have referred to these internal security elements as "mercenaries." Tapping into this grievance, SaM regularly posts images of police officers with foreign backgrounds that the group has targeted.
Additionally, the motive of "revenge" may be another attempt to appeal to some younger portions of the protest movement. Due to numerous bloody crackdowns by the government, these elements have become fed-up with more traditional groups leading peaceful protests.[4] Thus, SaM likely sees them as a component which can be brought into to give some level of support (even passive) to the organization's activities.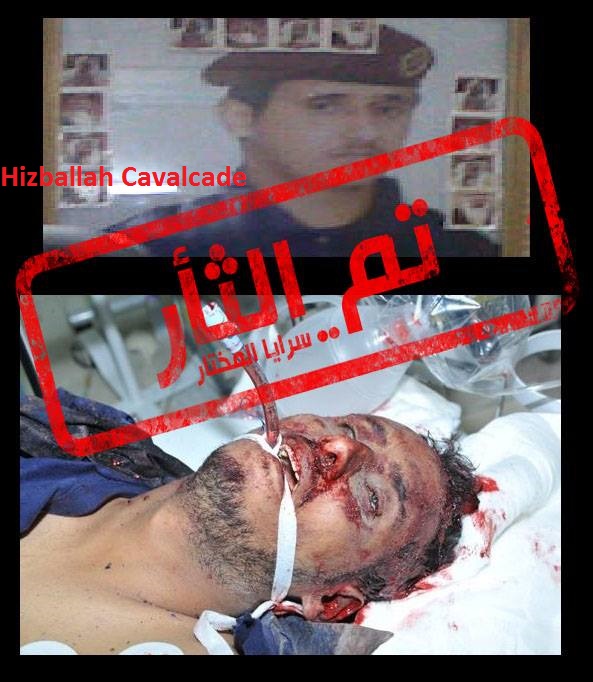 Figure 5: On February 9, 2014, SaM claimed to kill Ahmed Rashid al-Moraysi, a Syrian working for the Bahraini police. "Vengence has been achieved" was stamped on the photo.
Claimed Militant Activities
Saraya al-Mukhtar has been quite prolific in the production of videos and the release of photographs to show off its attacks. In one November, 2013 attack on what the group claimed was a communications network station, photos and a video of the target being attacked (with what appears to be a crude incendiary device) were posted online.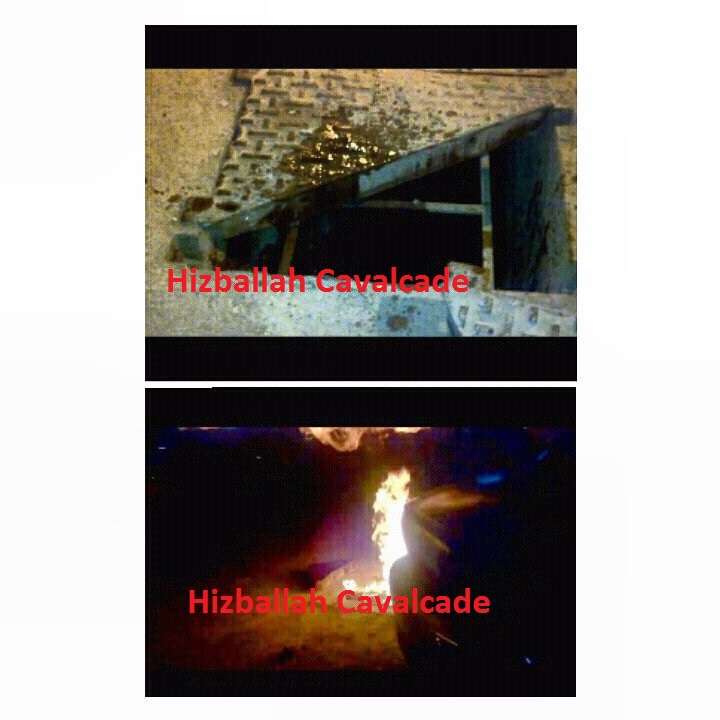 Following Saraya al-Ashtar's claimed March 3 bomb attack against Bahraini police, Saraya al-Mukhtar praised the, "Bahraini Resistance." On March 5 SaM released an edited photo showing the aftermath of the bombing and praising the action.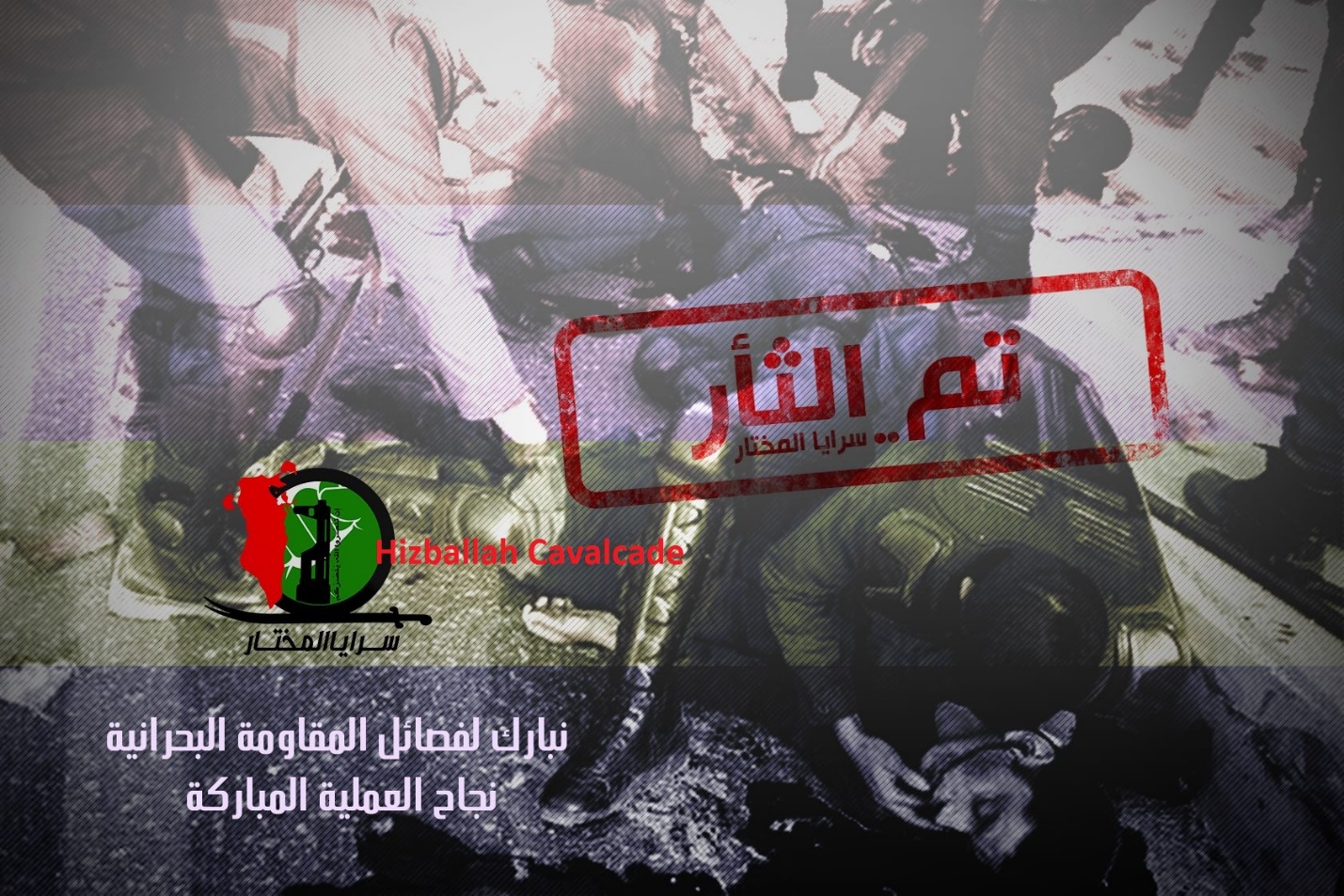 Figure 6: Saraya al-Mukhtar's image praising the bomb attack on March 3, 2014.
The group also claims to be in possession of a special sniper weapon they call the "Mukhtar 1". It is unclear if the weapon is a firearm or some other improvised device. However, SaM has released video on March 4, 2014 of the Mukhtar 1 in use against Bahraini police forces. Like Saraya al-Ashtar, SaM's videos were released through a combination of the group's own YouTube pages.

Another uploaded Saraya al-Mukhtar video claimed to show a January IED attack against a Bahraini police checkpoint. This video was also sent into other YouTube stations in a possible effort to increase viewership.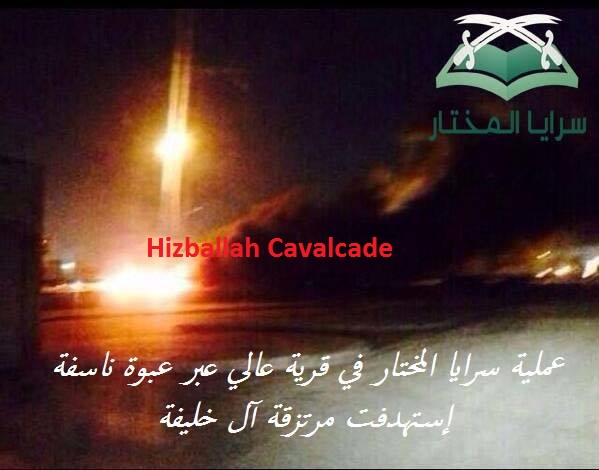 Figure 7: A Saraya al-Mukhtar released photo claiming a January attack against "mercenaries".

Regional Outlook & Ideology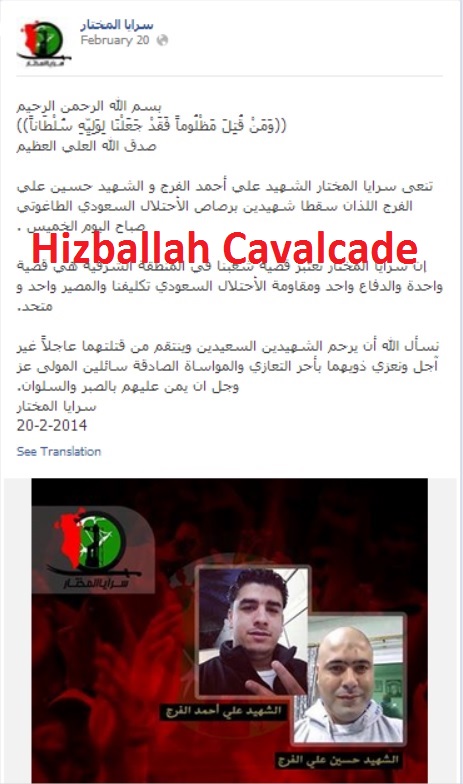 Figure 8: Saraya al-Mukhtar's February 20, 2014 post.
Saraya al-Mukhtar's potential links with radical Shia Islamist ideology and the group's regional aspirations were showcased in a small post made on their official Facebook page on February 20, 2014. The group appears to view the conflict in Bahrain as part of a larger regional conflagration involving Saudi Arabia. Their post read, "The cause of the people in the Eastern Region [of Saudi Arabia] and our defense is one…Resistance against Saudi occupation, our taklif, and our fate are united."
The statement about Saudi Arabia's "Eastern Region" is a direct reference to an area which not only borders Bahrain, but is main zone where much of the Saudi Shia Islamic community, 15 percent of the Saudi population, call home.[5] Saudi Shia have faced exclusion from politics, government positions, and many economic opportunities, not to mention suffering religious discrimination. Throughout 2013, Saudi Shia groups organized numerous protests—particularly in Qatif, a seaside town which is about an hour's drive from the Bahraini capital, Manamah.[6] According to Hossein Askari, "Historically, Sunni-Shia dynamics in Saudi Arabia have been affected significantly by events in neighboring Bahrain."[7] Many of these protests were carried out in response to Saudi Arabia's 2011 deployment of forces to Bahrain as part of the so-called Peninsula Shield Force.
Besides talk of also battling the Saudis, there was mention of a "taklif". A taklif, or a legalistic religious order, is a concept widely used by Iranian-backed organizations and clerics as part of their Absolute Wilayat al-Faqih ideology. A taklif must be followed, since it is viewed as an order coming directly from God.[8] Traditionally, Shia Islamic circles did not use taklif in a political manner. Even radical Shia cleric Grand Ayatollah Muhammad Husayn Fadlallah, who had close ties to Lebanese Hizballah (which follows the Wilayat al-Faqih ideology), came out against the practice in that politicized form.[9] Nevertheless, adherents to Wilayat al-Faqih often obey issued taklifs in matters ranging from voting to the engagement in warfare.
Nevertheless, it is important to remember that this is just one post online and the mention of a taklif must be viewed in a broader context. Thus far, SaM has not issued any statements in support of Khomeinist ideology or Iran. Furthermore, the organization appears to use Shia symbolism and rhetoric (e.g. support for Shia in Saudi Arabia), yet has not produced any real ideological demands or plans for a post-Khalifa Bahrain. At this point, the group appears to be more interested in militant activities.
---