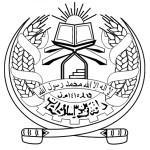 American invaders and their hirelings carried out a raid last night on a compound where Mujahideen were holding Daesh detainees located in Panj Buz area of Jwand district, Badghis province.
The combined enemy martyred 2 guards and took away 40 Daesh detainees. It seems that the American invaders and the Kabul administration stooges carried out the raid to rescue Daesh prisoners.
Every time the Mujahideen of Islamic Emirate have engaged Daesh gunmen in battle, the American invaders have aided Daesh and bombed Mujahideen positions.
Just as Daesh was being uprooted by Mujahideen in Darzab district of Jowzjan province and were on the brink of complete annihilation, the American invaders and Kabul administration jointly rescued over 200 Daeshis via helicopters.
The overnight raid is the latest attempt of rescuing Daesh as both America and the Kabul administration have a hand in it and are trying to revive and broaden the reach of this phenomenon.
Spokesman of Islamic Emirate of Afghanistan
Qari Muhammad Yousuf Ahmadi
07/05/1440 Hijri Lunar
23/10/1397 Hijri Solar 13/01/2019 Gregorian
____________
Source: Telegram