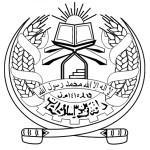 Thirty nine years ago today, the red army of the former Soviet Union launched the ruthless invasion of Afghanistan.
At the time of invasion of Afghanistan by the Red Army, the then Soviet Union had grand designs of subduing the world just as the United States harbors those dreams today.
Following the takeover of Eastern Europe, they wanted to reach South Asia and specifically the warm Indian waters via Afghanistan. But before they could reach those waters, they were engulfed by storms created by the blood of the Afghan resistance such that they even managed to lose control over the occupied central Asian states close to Moscow herself.
Today the Afghan Mujahid nation is denouncing the 39th year of invasion of the defeated Soviet Union in a state that with the blessing of their seventeen-year Jihad and resistance, the occupying American invaders are facing the exact same fate as the former Soviet Union as their military might is dissolved and they are facing humiliation on both media and political fields as well as being caught in a dilemma about staying course or abandoning the longest war in their history.
In reality that the 39th anniversary of the ruthless Soviet invasion of Afghanistan is lesson for American officials to learn a great deal from. Take heed from the Soviet defeat in Afghanistan and abandon thoughts of testing the mettle of the already proven Afghans.
The Islamic Emirate – while condemning the savagery of the Red Army perpetrated against the Afghans in the strongest of terms – praises and feels pride in the Jihad and resistance of its Muslim Mujahid nation.
And on this same occasion it advises the American invaders to adopt rational and understanding by withdrawing from Afghanistan and maintaining any future relations based on sound diplomatic and economic principles instead of testing might.
Islamic Emirate of Afghanistan
20/04/1440 Hijri Lunar
06/10/1397 Hijri Solar 27/12/2018 Gregorian
_____________
Source: Telegram