NOTE: For prior parts in the Hizballah Cavalcade series you can view an archive of it all here.
–
The Badr Organization's Syrian Expeditionary Force: Quwet al-Shahid Muhammed Baqir al-Sadr
By Phillip Smyth ([email protected])
Click here for a PDF version of this post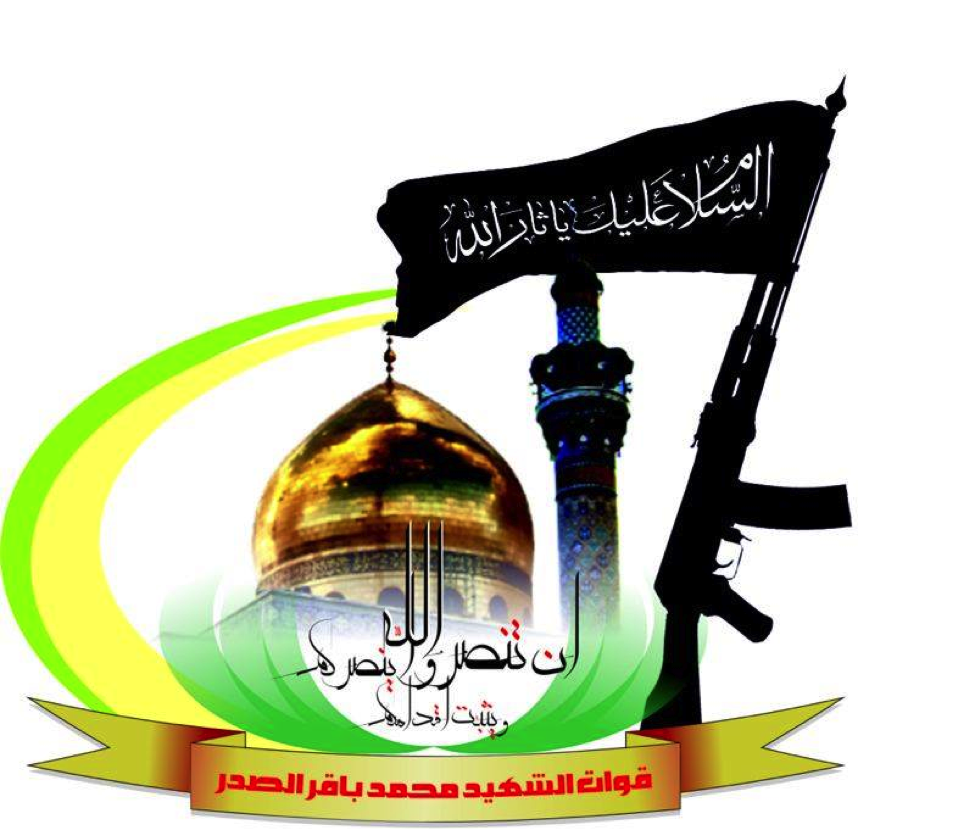 Figure 1: The official logo for the Badr Organization's Quwet al-Shahid Muhammed Baqir al-Sadr.
On July 13, 2013, Iraq's Iranian-backed Badr Organization announced they had forces operating in Syria. Their announcement, made on a caption on the group's "Military Wing" official Facebook page, noted that 1,500 Badr Organization fighters had been sent to Syria. Later, on July 21st, the Badr Organization announced their first casualty, Abu Dhar al-Sa'wdi. Seven days later, it was announced another Badr Organization fighter, Abu Sajad al-Hawli, was killed in Syria and that his funeral was held in Iraq (see below).
With the official July 28th declaration of Hawli's death came the proclamation he was a member of Quwet al-Shahid Muhammed Baqir al-Sadr (BO-QSMBS). Though, at the time, the organization was simply referred to as, Quwet al-Shahid al-Sadr. The announcement of this Badr Organization sub-grouping followed the lead of their ally, the Iranian-backed Iraqi Shia Islamist organization, Asa'ib Ahl al-Haq (AAH) and their Liwa'a Kafeel Zaynab. Liwa'a Kafeel Zaynab was setup specifically to fight in Syria as a type of AAH expeditionary force. In effect, the BO-QSMBS serves a similar role.
BO-QSMBS's Facebook page was started on August 19, 2013 while their official YouTube station was established on February 28, 2013. In both cases the admin name of "Abo Alhassan" was used and regularly finds a mention on photos and YouTube clips posted by the group. The first original photos which were not simultaneously or previously posted on other official, semi-official, or mirror Badr Organization Facebook pages began to appear on August 25, 2013.  However, most of BO-QSMBS's causalities have been posted on the official Badr Organization Military Wing's Facebook page, as opposed to the BO-QSMBS Facebook site.
BO-QSMBS is named after the late Grand Ayatollah Muhammed Baqir al-Sadr, the former leader of the Da'wa Movement in Iraq. Sadr, a Najaf, Iraq-based cleric, was instrumental in assisting with the creation of the Islamist ideology which would later be put into place in post-1979 revolutionary Iran by the late-Grand Ayatollah Khomeini. Sadr's radical politics led him to be known by the name, "Khomeini of Iraq".[1] In 1980, Sadr and his sister were both executed by the regime of Saddam Hussein.
BO-QSMBS has yet to post details about where they are fighting in Syria. However, based on their posted photographs, it is clear they are stationed in Damascus. As with other Shia Islamist organizations fighting in Syria, it is likely they have been deployed to fight on the East Ghouta front.
BO-QSMBS's Weapons Systems
BO-QSMBS fighters utilize similar weapons systems as other Iraqi Shia organizations contributing fighters to Syria and Lebanese Hizballah. RPG-7s, PKM machine guns, SVD-style sniper rifles, Kalashnikov-pattern assault rifles, and M16-style assault rifles are the primary small-arms types featured by BO-QSMBS.  M16-pattern rifles, particularly the M4 carbine model, appear to be fitted with optics, which may mean they are used in a designated marksman role. Additionally, the M16-type rifles are featured in BO-QSMBS's posts about combat units more often than they are with other Shia militias operating in Syria.
It is possible that the group is using the Iranian-copy of the Austrian Steyr HS.50, a .50 caliber, long-range anti-material sniper rifle.[2] This rifle has been shown in the hands of many different Iraqi Shia organizations operating in Syria and Lebanese Hizballah.
As with Asa'ib Ahl al-Haq's Liwa'a Kafeel Zaynab, the Badr Organization's fighters in Syria are shown using pickup trucks (possibly the same pickup trucks as AAH's men. See the videos on the Hizballah Cavalcade post Asa'ib Ahl al-Haq's Liwa'a Kafeel Zaynab).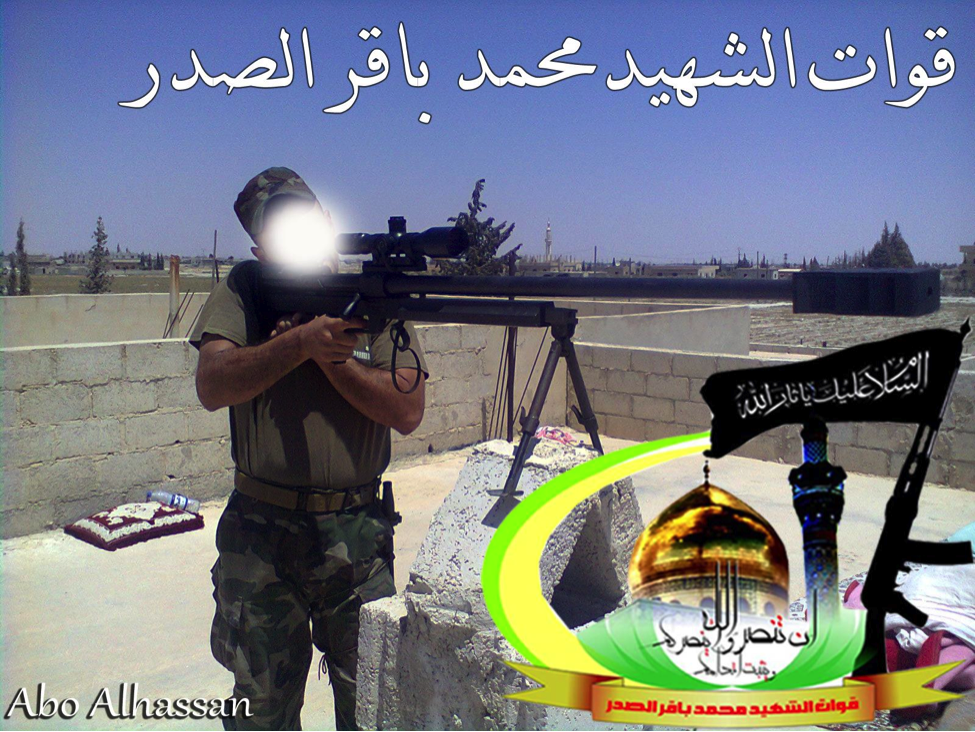 Figure 2: A BO-QSMBS fighter with an HS.50 type rifle.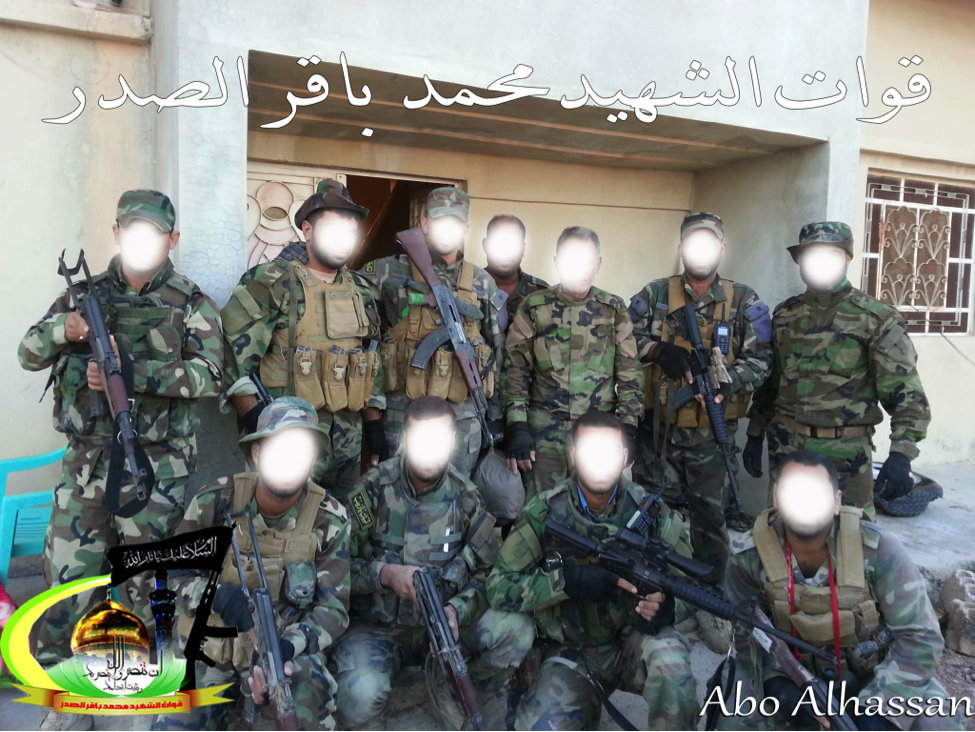 Figure 3: A combat unit of BO-QSMBS fighters. Note the 2 optics-mounted M4-style rifles.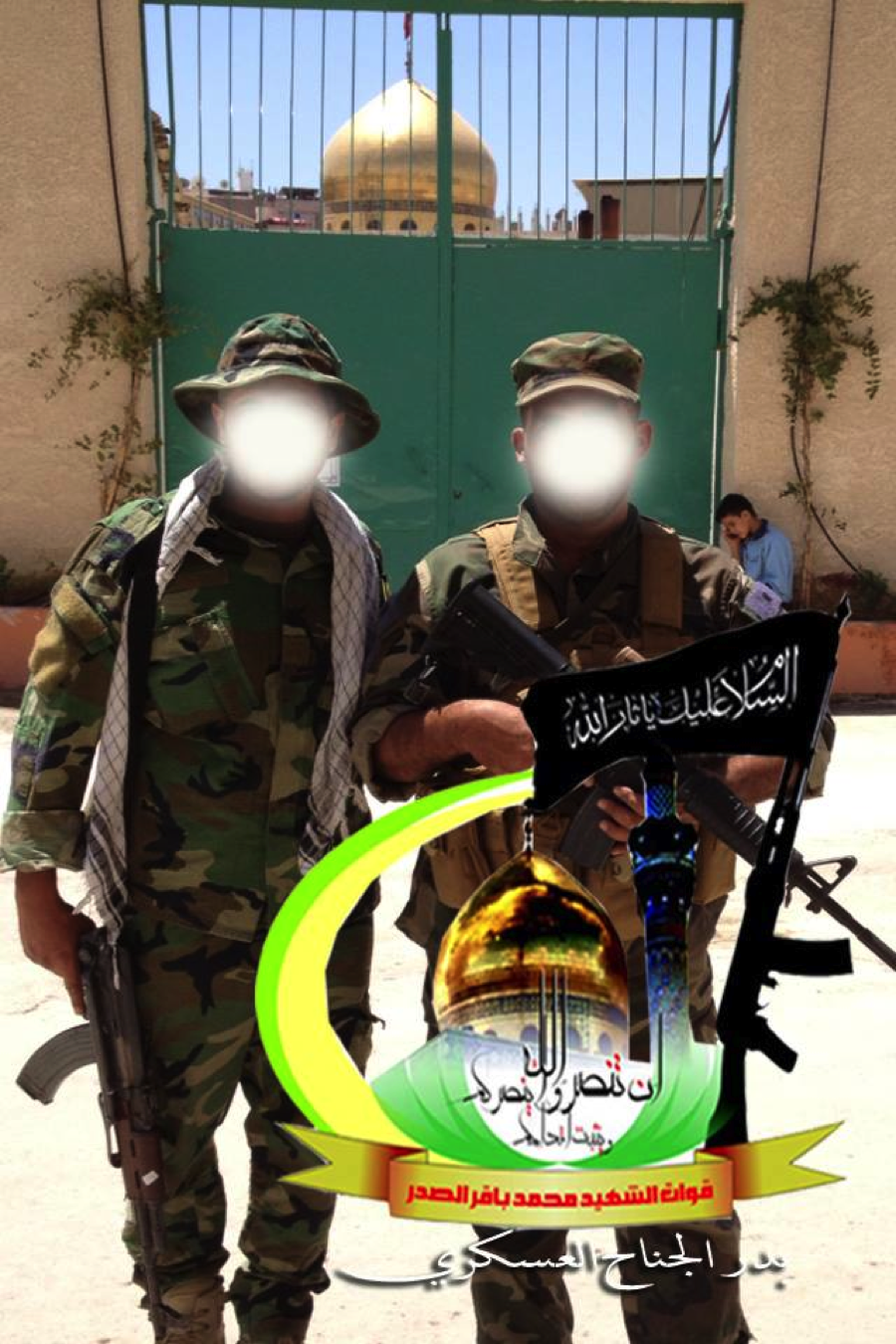 Figure 4: Two Badr fighters pose in front of the Sayyida Zaynab shrine in Damascus. The fighter on the right is holding an M4-type carbine (the same pictured in the photo above).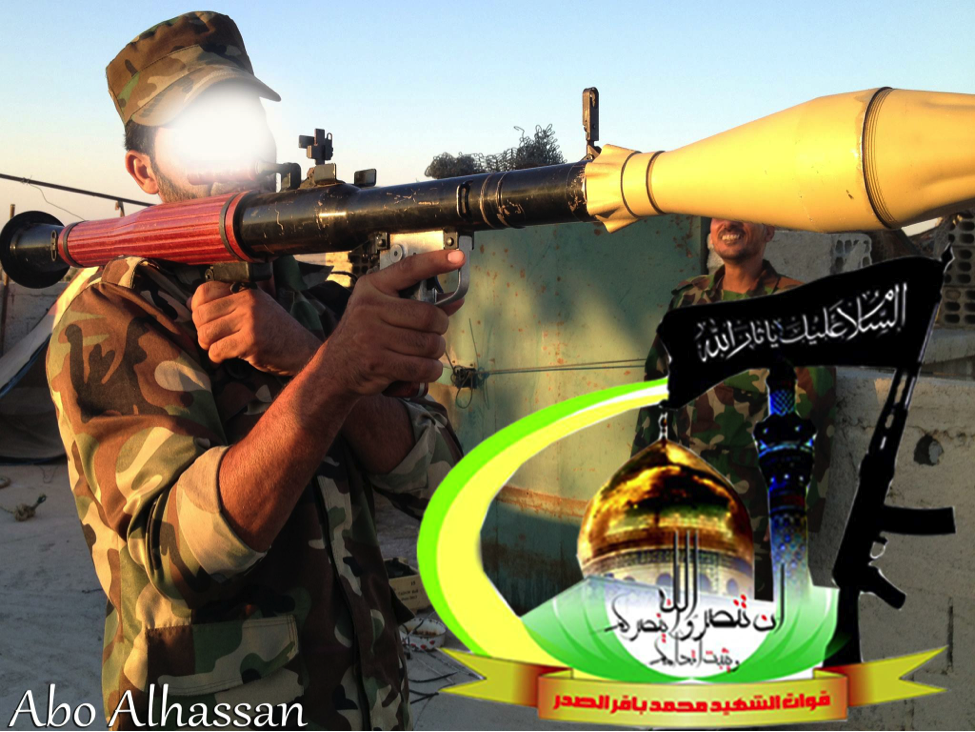 Figure 5: A BO-QSMBS fighter with an RPG-7.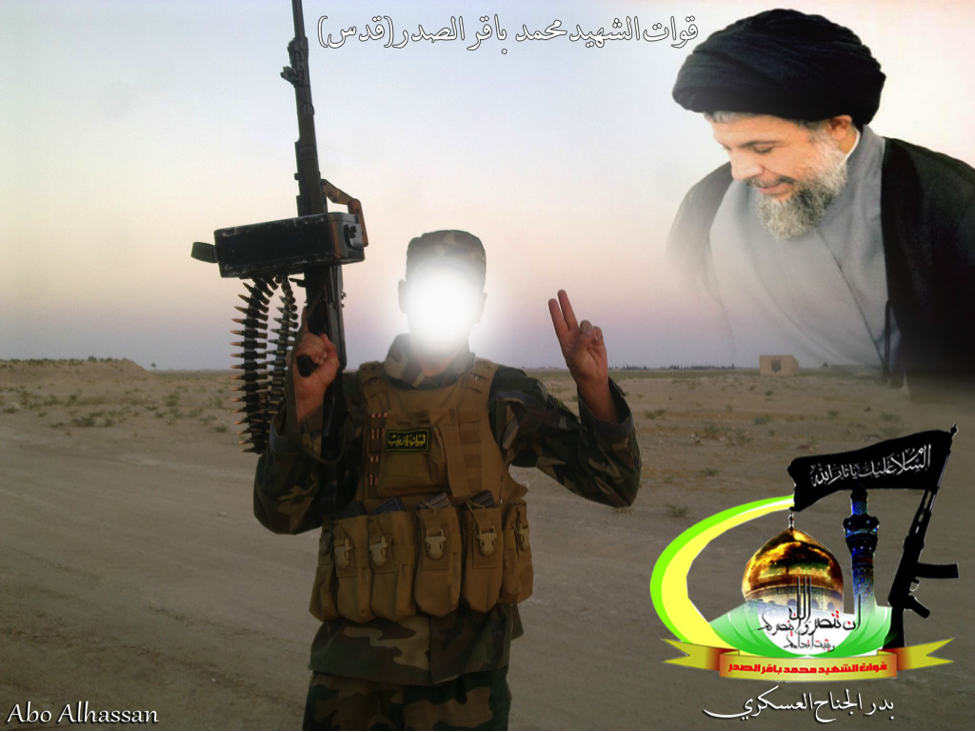 Figure 6: A BO-QSMBS fighter holds a PKM machine gun in aloft as the late Grand Ayatollah Muhammed Baqir al-Sadr looks down upon him.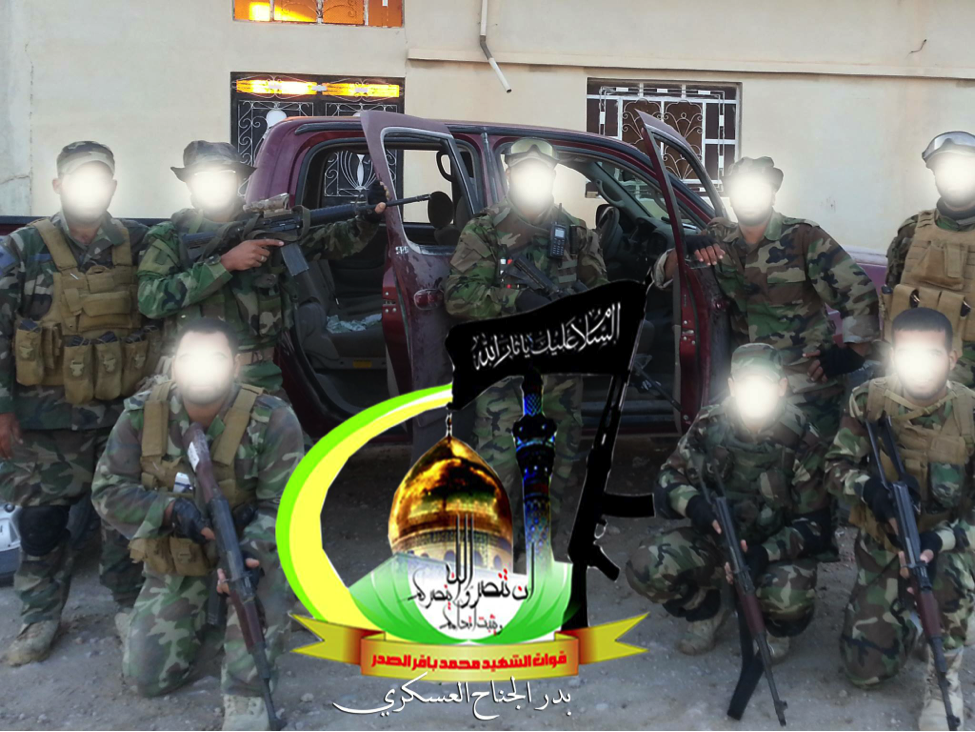 Figure 7: Badr fighters pose in front of a red pickup truck.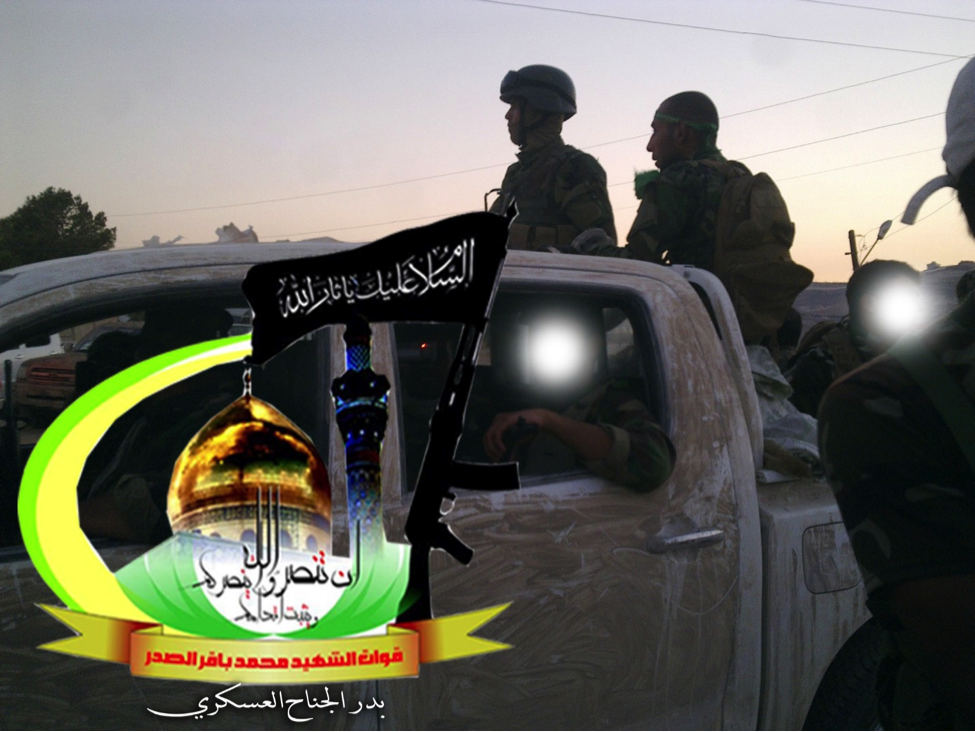 Figure 8: Badr fighters ride into battle in a mud coated white pickup truck.
BO-QSMBS's Messaging to the Shia
BO-QSMBS has posted photographs attempting to show that Shia Islamic clerics have joined them in their fight inside Syria. The effect of these images may be to show the broader Shia community that there is broad religious support for the group's actions in Syria.
The interconnectedness between the Badr Organization, Shia Islamist Iran and Lebanese Hizballah is also a regular feature on their social media webpages. One BO-QSMBS photo claimed to show Lebanese Hizballah fighter, Mahdi Yaghi and a fighter from the BO-QSMBS. Photos of Iranian Supreme Leader Ali Khamenei and of Iranian Islamic Revolutionary Guard Corps commander, Qassem Suleimani are regular features on BO-QSMBS's Facebook page.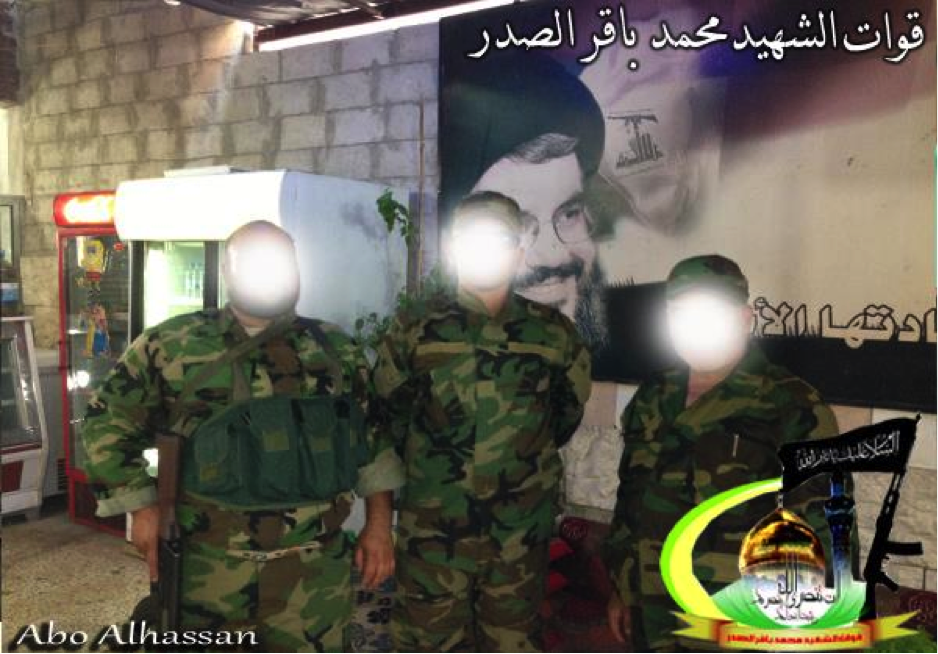 Figure 9: BO-QSMBS fighters stand in front of soda machines and a poster featuring Lebanese Hizballah leader, Sayyid Hassan Nasrallah.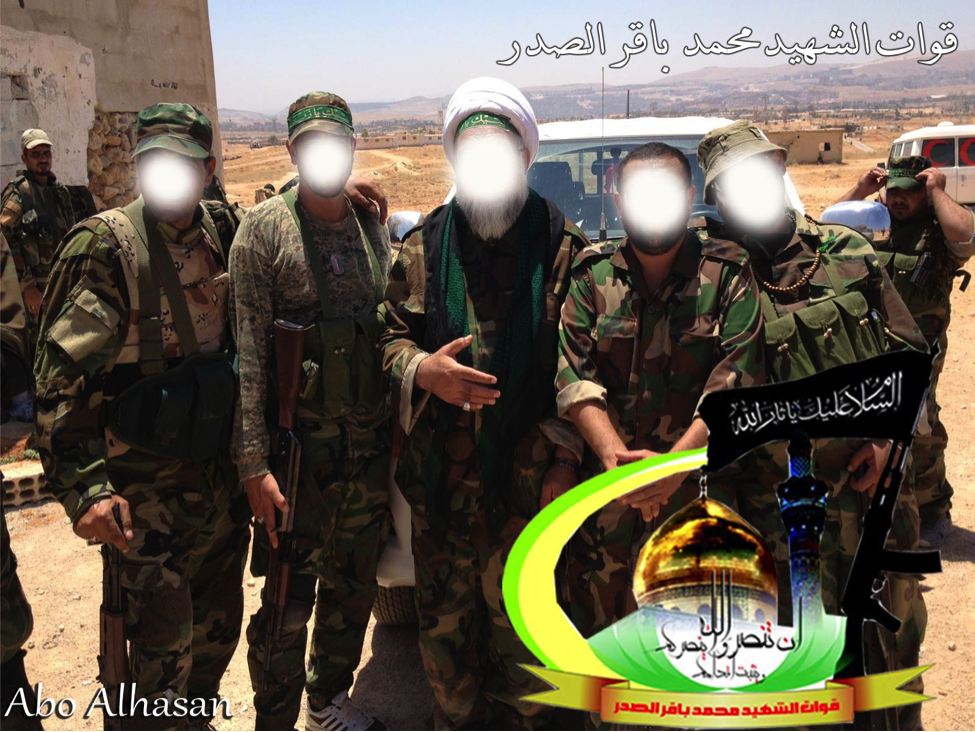 Figure 10: A white turban wearing Shia cleric wearing combat fatigues stands in the center of BO-QSMBS fighters.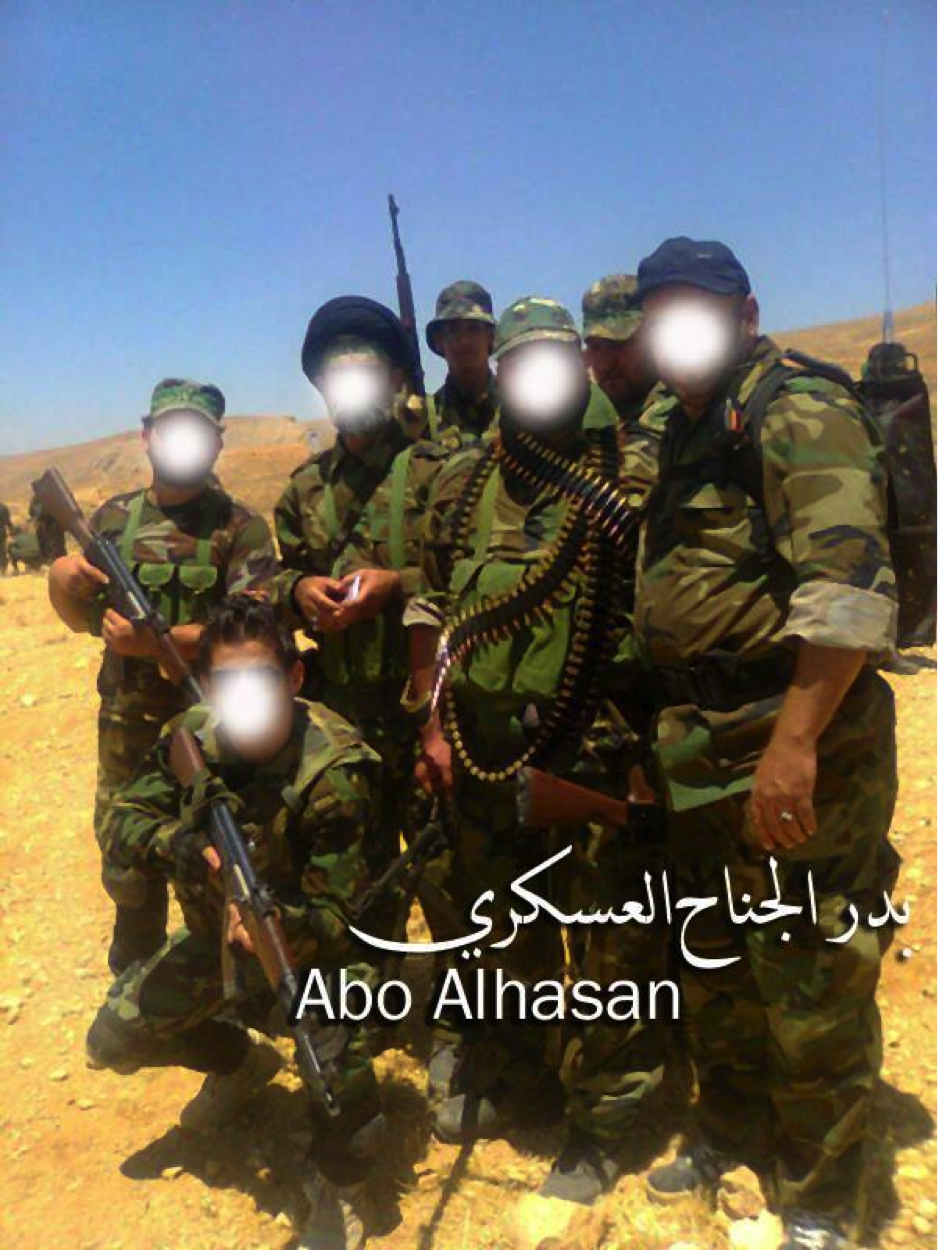 Figure 11: A black turbaned (denoting that he is descended from the Islamic Prophet Muhammed) Shia Islamic cleric stands in combat fatigues with Badr fighters.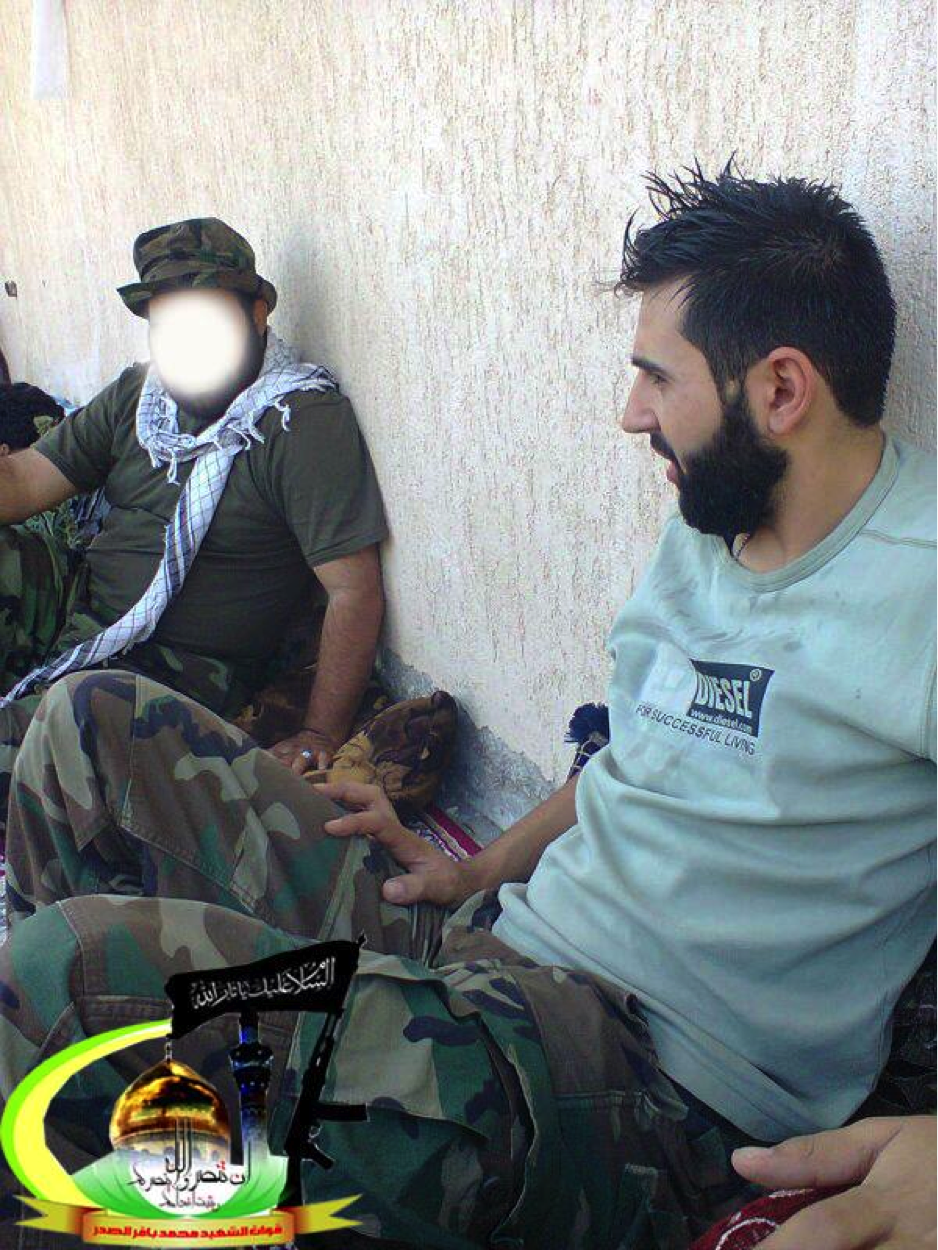 Figure 12: BO-QSMBS claims this photo shows one of their fighters and Lebanese Hizballah's Mahdi Yaghi. Yaghi was announced killed in Syria in October, 2013.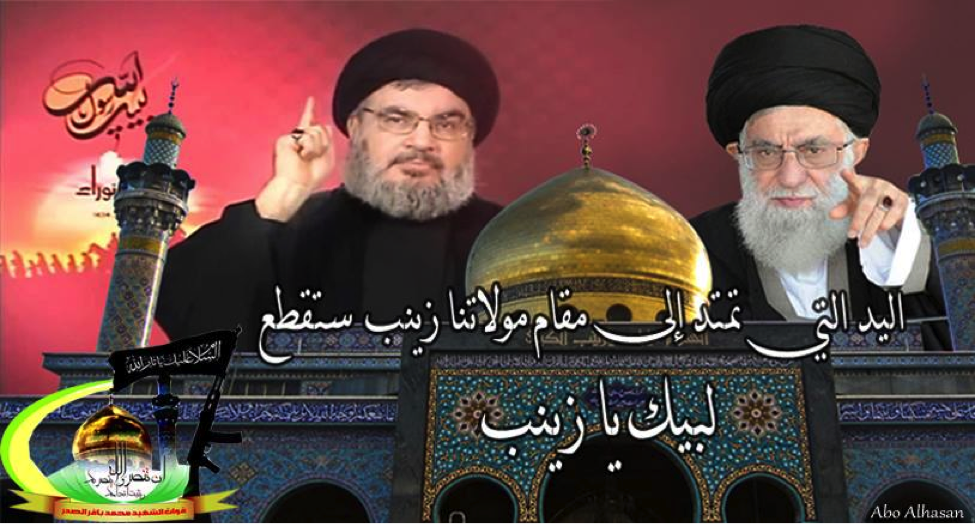 Figure 13: Lebanese Hizballah leader Sayyid Hassan Nasrallah and Iranian Surpreme Leader Ayatollah Khamenei are pictured behind the Sayyida Zaynab shrine in Damascus.
Videos Released by the Group
A number of videos have been released by the BO-QSMBS. However, most of them are of poor quality and follow an established pattern seen with other Shia Islamist militias (all Iranian-backed) in Syria. Most of these videos utilize older footage previously released by other groups. In October, the footage of Abu Sajad al-Hawli was released by the Badr Organization. The video was placed on YouTube, Facebook, and official Badr websites.

---
[1]
Patrick Cockburn,
Muqtada Al-Sadr and the Battle for the Future of Iraq
, (New York: Scribner, 2008), Pp. 27-35.