UPDATE 5: Here is the full audio message:

—
UPDATE 4: Click here for the statement from the Islamic State of Iraq (al-Qā'idah in Iraq) in 2007 calling for attacks on Sweden. Key quotes:
We know how best to force you to back down… If you do not apologize, then your industrial giants will be attacked.
Companies such as Ericsson, Scandia, Volvo, Ikea, Electrolux… will be legitimate targets. You have been warned.
—
UPDATE 3: Here is a copy of Taimor's profile on the dating site Muslima (click the picture to see a larger version of it):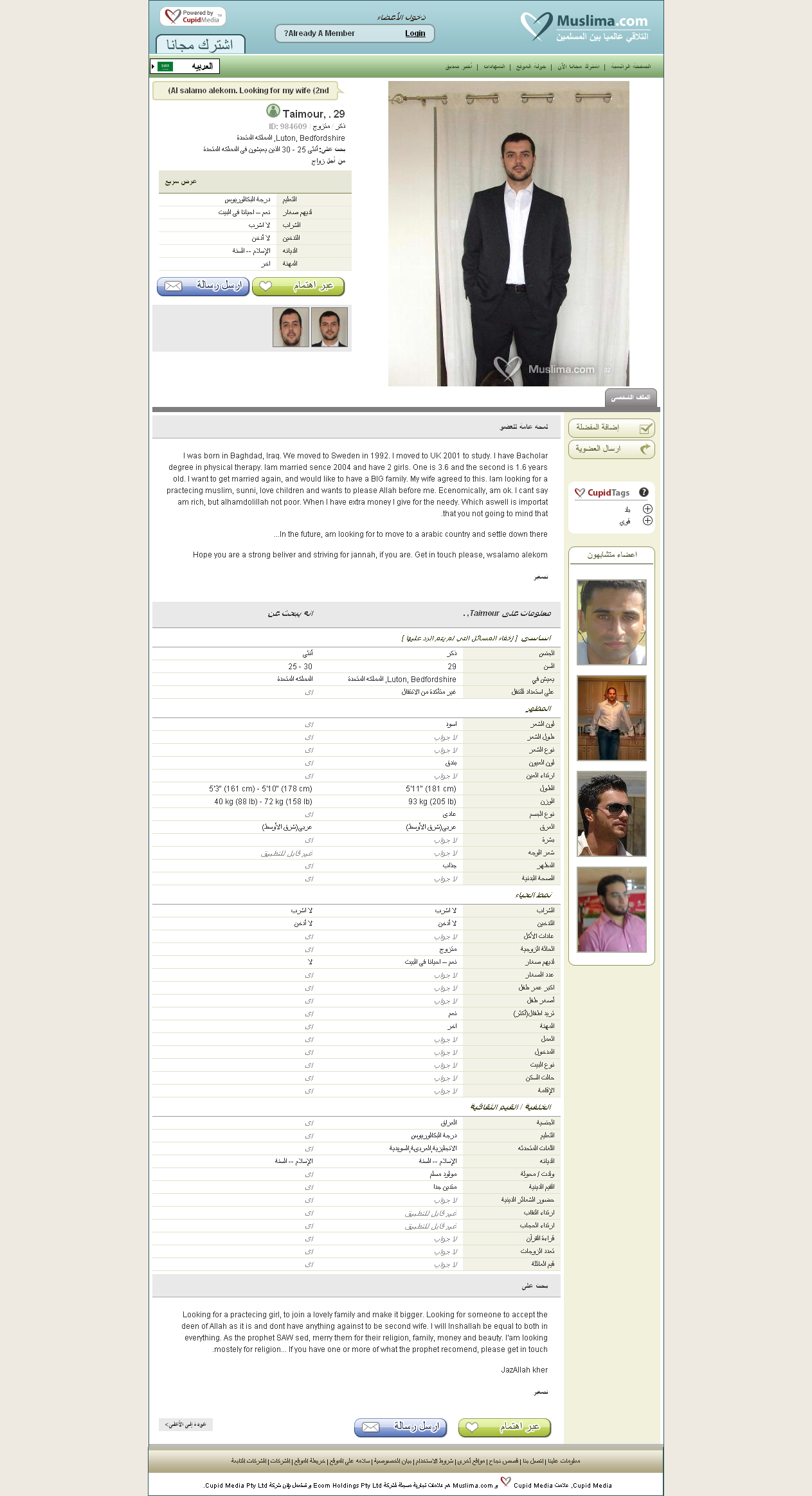 —
UPDATE 2: Here is an excellent overview of Taimour from my colleague Florian Flade.
—
UPDATE: The Swedish bombers name has been released. His name is Taimour Abdulwahab (28), who lived in Tranås (Jönköping county). He had a Facebook profile here. And there is already a group memorializing him on Facebook here. Below are some pictures of the bomber:

Also, here are some more updated stories:
https://islamineurope.blogspot.com/2010/12/sweden-clues-to-suicide-bombers.html
https://news.yahoo.com/s/ap/20101212/ap_on_re_eu/eu_sweden_terror
https://www.nytimes.com/2010/12/13/world/europe/13sweden.html?_r=2&hp=&pagewanted=print
—
HT to Lars Akerhaug for the translation below and excellent updates on Twitter. You can follow him here. For more on the attack here are some preliminary stories:
https://www.forbes.com/feeds/ap/2010/12/11/general-eu-sweden-explosions_8197754.html
https://www.dn.se/sthlm/bil-exploderade-i-centrala-stockholm-1.1225750
https://www.aftonbladet.se/nyheter/article8265103.ab
https://www.svd.se/nyheter/inrikes/man-sprangde-sig-sjalv-i-stockholm_5802915.svd
https://www.stockholmnews.com/more.aspx?NID=6412
https://www.rte.ie/news/2010/1211/sweden.html
https://www.spiegel.de/politik/ausland/0,1518,734166,00.html
https://www.aftonbladet.se/nyheter/article8266091.ab
https://edition.cnn.com/2010/WORLD/europe/12/11/sweden.explosion/index.html?eref=rss_topstories&utm_source=feedburner&utm_medium=feed&utm_campaign=Feed:+rss/cnn_topstories+(RSS:+Top+Stories)
https://www.nytimes.com/2010/12/12/world/europe/12sweden.html?_r=1&pagewanted=print
—
Now your children, daughters and sisters will die, just like our brothers, sisters, and children.
Our actions will speak louder than words. As long as you don't stop your war against Islam, mocking the Prophet, and your stupid support for the Pig Vilks.
Now it's time to strike, don't wait any longer. Come forward with whatever you've got, even if it's only a knife. I know you've got more coming up.
Don't fear anybody, don't fear anyone.
Apologies to my family: I never went to the Middle East for work or to make money. I went for jihad.