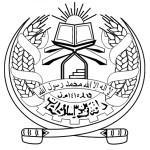 Amid the ongoing Al Khandaq annual operations, a complex martyrdom operation was carried out at 07:00 pm last night against a key intelligence site of foreigners named 'Green Village' located in PD9 of Kabul city.
The attack began when a martyrdom seeker, Motasim Logari, drove his explosive-laden truck inside the center and detonated it following which 4 more heavy armed martyrdom seekers (Talha Paktiawal, Hamdullah Zabuli, Akram Kunari and Zubair Logari) entered the area and began engaging the remaining invaders and hirelings for multiple hours.
Initial information suggests that dozens of foreign forces, guards and their helpers were eliminated in the massive blast and direct attacks.
The site of attack 'Green Village' was an area where the movement of civilians is strictly prohibited however some people living far away from the area were harmed due to shattered glass from the powerful explosion, but they were not target of the attack itself.
This attack came as the Mujahideen of Islamic Emirate had prior warned the residents of Kabul to stay away from the living quarters, offices, military bases and centers of foreign forces as well as the military centers of the Kabul administration.
Spokesman of Islamic Emirate of Afghanistan
Zabihullah Mujahid
09/05/1440 Hijri Lunar
25/10/1397 Hijri Solar 15/01/2018 Gregorian
___________
Source: Telegram