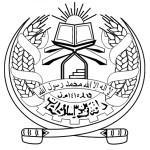 Yesterday the head of the supposed "Peace" Council of the Kabul administration, Karim Khalili, claimed during a gathering that the leaders of the Islamic Emirate have held video conferences with them and are in contact with them via letters.
We categorically reject this propaganda. These claims are made to deceive minds and gain legitimacy for this superficial council.
No leader of the Islamic Emirate has contacted any institution of the Kabul administration nor have there been any video conferences or exchange of letters.
Recently the Islamic Emirate apprehended two forgers who had duped high-ranking officials of the Kabul administration and had repeatedly been awarded by them.
Spokesman of Islamic Emirate of Afghanistan
Zabihullah Mujahid
18/02/1440 Hijri Lunar
05/09/1397 Hijri Solar 26/11/2018 Gregorian
__________
Source: Telegram