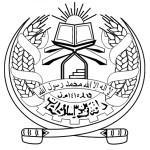 A conference about Afghanistan will be held on 9th of November 2018 in Moscow, the capital of Russia.
As a five-man delegation of the Islamic Emirate (Al Haj Muhammad Abbas Stanikzai, Mawlawi Salam Hanafi, Sheikh-ul-Hadith Mawlawi Shahabuddin Delawar, Mawlawi Zia-ur-Rahman Madani & Al Haj Muhammad Sohail Shaheen) will partake in the conference, there are a few points worth mentioning:
1 – The representatives of Islamic Emirate will clarify the policy of Islamic Emirate about ending the occupation of Afghanistan to the participants.
2 – This conference is not about holding negotiations with any party whatsoever; rather it is about finding a peaceful solution to the issue of Afghanistan.
3 – There will not be any sort of negotiations taking place with the delegation of Kabul administration.
4 – This conference will not be chaired by the Kabul administration.
5 – With participation in the meeting, the international status of the Islamic Emirate will be strengthened even further.
6 – Such diplomatic efforts of the Islamic Emirate showcase the active, clear and independent diplomacy and policy of the Islamic Emirate in the political field.
Spokesman of Islamic Emirate of Afghanistan
Zabihullah Mujahid
30/02/1440 Hijri Lunar
17/08/1397 Hijri Solar 08/11/2018 Gregorian
___________
Source: Telegram