The Clear Banner sub-blog on Jihadology.net is primarily focused on Sunni foreign fighting. It does not have to just be related to the phenomenon in Syria. It can also cover any location that contains Sunni foreign fighters. If you are interested in writing on this subject please email me at azelin [at] jihadology [dot] net.
—
From Paradise Now To Paradise Hereafter: Maldivian Fighters In Syria
By Dr. Azra Naseem
The young man was on his way to school when Ali Adam first saw him. He was a high achiever; among national Top Ten in the GCE O'Level examinations1. Every day after school the young man worked in a shop. That's where Adam met him next. Slowly, Adam cultivated a relationship with him until he became a close friend. This is when Adam's real work began.

Everyday the two friends met. They discussed religion. Adam always started the discussions with stories about the plight of Muslims living in countries like Palestine, Pakistan, Yemen and Syria. The stories were meant to arouse the young man's sympathies. When they ended, the young man understood 'Jihad is a duty.' Half of Adam's work was done.

About six months later, Adam began the second phase of his work: to take the young man as far as Pakistan. Adam first accompanied him to India. The young man's parents cried, begged him not to go. Their pleas fell on deaf ears. The young man's sister was a student in India; she, too, decided to go with him. He wanted to take another woman with him. Adam only agreed on condition the young man married her. About five people were gathered together and a wedding was quickly performed.

"When we got to Pakistan, a Lashkar–e–Taiba agent said the marriage was not valid. We were told to return home. I came to Male'. The young man's sister went back to study in India. He stayed in Pakistan for about five years, doing odd jobs,' Adam said, when asked what the most memorable events in his story were.

Adam says he is a recruiter who finds Maldivians to fight in Syria. About a year ago, he 'saw the errors of his ways' and stopped the work. He described his job, and that of his co-workers, as operating within 'a major network'. It is an endless task, beginning with collecting funds and recruiting people in the Maldives.

[…]

The recruitment work is done in parallel with procuring finance. Adam described the recruitment process step by step: sermons that encourage 'Jihad' are given in mosques like Dharumavantha Mosque where people hold the Friday prayers in a separatist congregation [away from the mainstream mosques]. Some people travel to outer islands on the pretext of teaching Quran recitation and providing religious counselling. Envoys are also sent to Maldivian students in countries like Sudan, Egypt and Yemen to enlist their support. They look for people 'who can be easily convinced', and seek to 'play with their minds'.

According to Hussein Rasheed, who was arrested at Male' airport en route to Syria, Maldivian fighters travel to Syria via Sri Lanka, India or Thailand – all popular travel destinations with Maldivians. The would-be fighters stopover at these destinations [for varying lengths of time] before travelling to Turkey to cross the border into Syria. That's when 'Jihad' begins. They don weapons, and carry out suicide attacks.

'I know 15 to 20 Maldivians who are in Syria right now. This includes a woman, too. Some Maldivian students who had been studying in Egypt, Sudan and Yemen lead these fighters. One of them has a family in Syria, including a baby. All Maldivians are fighting with Al-Qaida affiliated Jabhat Al-Nusra', Rasheed said.

What type of Maldivian goes to Syria? Do any of them want to return to Maldives? What happens to their families [in Syria] if one of them dies in battle? All questions.

'I know that among the fighters are people who have been convicted and sentenced in relation to the Himandhoo case and in connection with the Sultan Park bombing. I don't think anyone who went there has returned. I doubt any would. If one of them dies, someone else will marry his [the deceased man's] widow. Expenses will also be looked after, and money given,' Rasheed, who was arrested last year, said in answer to those questions.

[…]
The above text is a translation of an article in Maldivian daily newspaper, Haveeru, published on 4 June 2014, shortly after the first Maldivian died fighting in Syria2. It serves as an introduction to a growing problem confronted by Maldives – a steady increase in the number of people leaving for 'Jihad' in Syria.
Background
Officially, the Maldives is a '100% Muslim' country. The state religion is Islam, and its constitution stipulates every citizen must be a Muslim. Only a Sunni Muslim can be President, or become a judge. Despite what the legal stipulations may suggest, for centuries Islam in Maldives has been fundamentally different from the strict, fundamentalist Islam practised in some 'Islamic states'. Both the island culture and the centuries old pre-Islamic Buddhist history, as well as its remote geography and distance from the 'Islamic world' leant itself to the evolution of an Islam that, while adhering to the five basic tenets of the religion, reflected few of the common practises and jurisprudence followed by other '100% Muslim' countries. This, however, changed drastically in the 21st Century, especially after the United States-led War on Terror began. With seemingly unlimited funding from Islamist societies and organisations—mostly Saudi Arabia—Islam that follows the teachings of 'Revolutionary Islamism'3 has become predominant, side-lining the country's Traditionalist Islamic practises with astounding success4.
Dying in Syria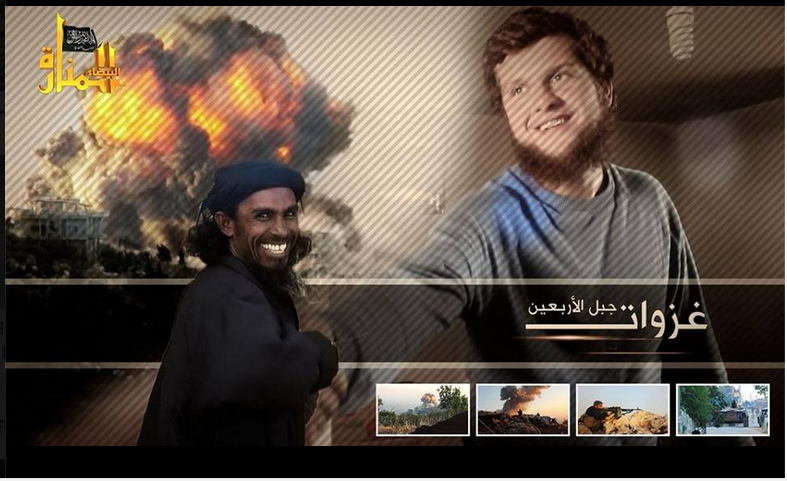 Figure 1. Abu Turab (L) first Maldivian known to have died fighting in Syria
The first Maldivian fighter known to have died in Syria was a 44-year-old named as Abu Turab He was later identified as Ali Adam from the island of Feydhoo in Shaviyani Atoll5.
Two days later, another man, Abu Nuh, was reported killed in Syria. He was later identified as Hassan Shifaz from the capital island of Male'. Since then, around a dozen Maldivians are known to have died fighting in Syria.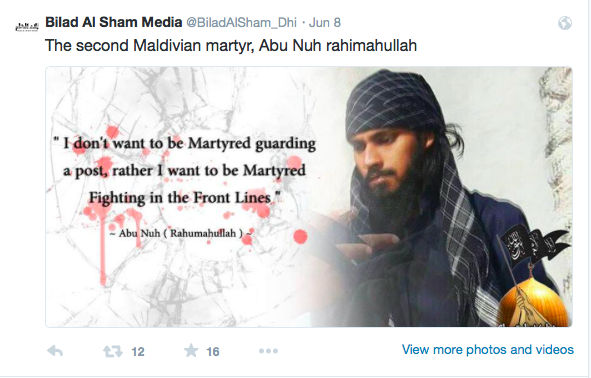 Figure 2 Abu Nuh, second Maldivian to die in Syria
Authorities differ greatly on the number of Maldivians who have travelled to join the war in Syria. The most recent police estimate put the figure at 50, while the Maldivian Democratic Party (MDP) puts the figure at around 200. While it is hard to get an accurate figure, judging from the number of reported deaths and the increasing numbers reported as leaving for Syria, the police estimate is ultra-conservative and, not unintentionally, misleading. The Maldives Police Service and the government have been largely6 unable or unwilling to address the issue. This is not surprising, given the links said to exist between the government, Islamists and law enforcement authorities7. At the UN Human Rights Council's Universal Periodic Review in Geneva on 6 May 2015, Maldivian Foreign Minister Dunya Maumoon denied any Maldivian links to terrorism, and refrained from making any reference to the growing number of people leaving to Syria.
In contrast to the government's reluctant admission to existence of limited extremism, the opposition has, for several years now, highlighted religious extremism as a major concern. Their figure of 200 fighters in Syria, however, appears inflated—at least for now. A more accurate figure would be somewhere in-between. From a population of just over 300,000 this is still a shockingly large number. There are more Maldivian fighters in Syria than there are from Afghanistan or many other countries in the Middle East8.
'
Hijra' in large groups
In October 2014, Ahsan Ibrahim (23) left for Syria with his mother, wife and 11-year-old sister. They left their island Meedhoo, in Raa Atoll, on the pretext of seeking medical treatment in the capital Male'. Ali Ibrahim, father of Ahsan and the 11-year-old girl, only became aware of their plans a week later. In the five months since, Ali Ibrahim has only heard from his family once. 'We are in Iraq', Ahsan told his father in a phone call made on Viber. Ahsan told his father they have no intention of returning to the Maldives, which he described as 'a land of sin'. They left it behind to be 'on the right path'. With help from Maldivian authorities Ali Ibrahim confirmed his family has crossed the Turkish border into Syria, but he has no way of knowing whether his wife and children are dead or alive.9
Increasingly, Maldivians are leaving for Syria in large groups. This new trend can be spotted from early January 2015 onwards, when it was reported that a group of seven Maldivians had left together for Syria. It was also the first time connections emerged between dangerous criminal elements in society and those travelling to Syria. All seven members of the group belonged to a criminal gang. Among them was Azleef Rauf, a notorious gangster accused of involvement, among other violent crimes, in the murder of Dr Afrasheem Ali, an MP and a religious scholar known for relatively moderate views. The group entered Syria via the Turkish border. According to local media reports, Azleef planned to take his pregnant wife, one-year-old son and four-year-old daughter with him but was prevented by the wife's family.10
Another group of six, en route to Syria to join with Azleef's group, were stopped in Malaysia and returned to the Maldives on 12 January 2015. Their plans were reported to the police by a family member and four were stopped by a joint operation by Malaysian and Maldives police. Whereabouts of the other two are unknown, but they are believed to be in Indonesia11.
Another group of six Maldivians left for Syria on 29 January 2015. The group included the Imam of a mosque in capital Male', Zameer Farouq. Farouq's wife accompanied him. According to local reports, Zameer Farouq was arrested a week earlier in connection with a theft. Although he was released after questioning, police were in the process of acquiring a search warrant for his residence when he left for Syria12.
In February 2015, local news reported the death of a Maldivian baby in Syria. The child's parents were among a group that left for Jihad in December with their new-born. The baby contracted a respiratory disease and died without access to medical care. According to local newspaper Haveeru, the baby's mother attempted to return home when the child fell ill, but her husband and other fighters prevented her from doing so. The group included a second woman. According to the same report, another couple travelled to Syria with a new-born in February 201513.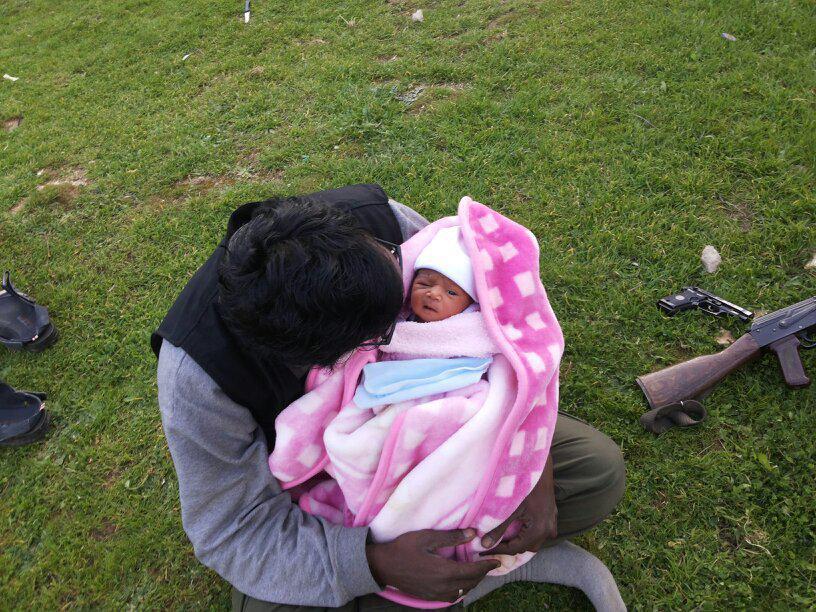 Figure 3. Maldivian baby born in Syria
On 2 March 2015, a Maldivian fighter in Syria, @abuayubalmaldif, Tweeted news and photographs of a baby born in Syria to another Maldivian fighter, @AbuYunus123. Both Twitter accounts have since been suspended.
Two more deaths of Maldivian fighters in Syria were reported in March. According to Haveeru Daily newspaper, 38-year old Abdulla Mohamed Didi from the island of Hithadhoo was killed in a bomb attack in Idlib on 26 March. According to a family member, Didi travelled to Syria via Malaysia about three months previously. Didi was the father of three children and the son of a prominent businessman. He did not inform the family of his intentions.
Figure 4. Ahmad Musniu
The first Maldivian death reported in March was that of Ahmed Musniu (28) from the island of Fuammulak14. Musniu, who was reported to have been killed on 18 March 2015, had travelled to Syria with his wife. They had been married less than a year. It is not known whether Munsiu's wife wants to return to the Maldives or not.
The latest Maldivian death, reported on 15 April 2015, was of Hassan Jalal (27), who left for Syria December 201415.
The number of deaths reported, including discussions of Maldivians leaving for Syria, has dwindled drastically in the last 30 days or so. Whether this is because Bilad al-Sham Media, which purports to be the official mouthpiece of Maldivians in Syria (discussed below), has stopped reporting their deaths, or the result of tighter government controls on news of their departures, is not yet known. With no concrete steps being taken to prevent their departure–although legislation is in the process of being introduced to criminalise travelling abroad to join foreign wars16–it is unlikely there has been a sudden reversal in the trend.
Who are the fighters?
As with foreign fighters travelling to Syria from other countries, there is no 'typical' profile of the type of Maldivian joining the war. The ages of the Maldivian men who have died in Syria range from 20s to 40s. Some of the women known to be in Syria are in the same age group. The community also includes children who have been born in Syria to children aged 10 and above. What most have in common is the belief that Maldives is 'a land of sin'17 which they must leave to be 'true Muslims'. They see the journey as a Hijra, a religious migration to pure Islamic lands. The motive, according to their accounts, is to assist their Muslim brothers and sisters persecuted by the Kafirs (Infidels). Added to this are an increasing number of criminals motivated by various personal reasons such as absconding from law.
They hail from various parts of the Maldives – a 1200 island archipelago scattered across roughly 90,000 square kilometres of the Indian Ocean. Their educational and socio-economic backgrounds vary greatly. Some are high achievers in the predominantly Western education system in the Maldives, others have been educated in Pakistan, Saudi Arabia, Yemen and Malaysia while others have not completed even primary level education. There have been students, religious figures, ex-military men and also civil servants. Noteworthy among the latter are some officials from the Maldives Department of Immigration and Emigration18. One Immigration official was convicted in 2014 of allowing several convicted terrorists, involved in carrying out the only bomb attack ever in Male', to flee the country and travel to Syria to join the war. More recently, Immigration officials were reported to have helped nine Syrian refugees to fly to Bulgaria via the Maldives with false passports19.
Path to Jihad
Recruiting Maldivians to fight in the Syrian war is being conducted at a rapid pace through a well-laid network that operates both on and off-line. How the process works on an individual basis was described at the beginning of this article. Some of the activities described in it, such as closed and open lectures in particular mosques, are conducted at a national level. Narratives and ideas that portray the war in Syria as one between Muslims and Infidels are a recurring theme in these lectures, and also in mainstream activities conducted by leading figures within the Maldivian community of Islamic scholars. These 'mainstream' offline activities are often conducted in tandem with online activities.
Online disseminators
43% of the Maldivian population (168,990 people) are active social media users20, the highest number in South Asia. To put things into perspective, only 9% of the population in neighbouring country Sri Lanka are active mobile social media users. India, another close neighbour, has a social media penetration of only 7% of the population. This makes Maldivians more open to Internet and social media influences than even some developed First World countries in the Asia-Pacific region such as New Zealand. Given this high level of Internet penetration in the Maldives, and considering the worldwide role of the Internet in facilitating radical religious ideologies, it is not surprising that disseminators of such ideas have embraced social media zealously.
There are a large number of Maldivian religious organisations and individuals that disseminate information encouraging Revolutionary Islamist ideologies. Their narratives carry the recurring tropes depicting Maldives as 'a land of sin'; and a beleaguered Ummah at war with Infidels. While many of the Sheikhs engaging in this rhetoric stop short of openly encouraging Maldivians from joining 'Jihad', these tropes are reflected in the reasons given by Maldivian and other foreign fighters for travelling to Syria and Iraq.
A popular medium of communication for religious civil society organisations is Facebook. The five most popular such organisations have at least 10,000 supporters (Likes) each, some have over 20,000. It should be noted here that several of the popular organisations dedicate themselves solely to governing the conduct of the Muslim self, rather then address broader issues like violent Jihad. All of them [both pro-Jihad and silent on the issue] share a common communications strategy: provide people with bite-sized messages they can easily understand and share with others on their Facebook network. A common tool for this is bite-sized 'info graphics' – a roughly 4×4 inch picture on which are superimposed various Hadith or verses from the Qur'an translated into Dhivehi. These info graphics are shared among 100s of people on Facebook, and are seen, read and interpreted by thousands, influencing their religious discourse on and offline. Most religious NGOs on Facebook are present across the entire spectrum of social media platforms: Twitter, Instagram, YouTube, Flickr, Ask FM, and others. The NGOs appear to organise a large number of offline activities throughout the year. Chief among them are regular lectures at mosques across the country, Da'wah camps to invite people to answer the Call of Islam, Takziya Camps, Taw'heed camps in addition to lectures across the entire length and breadth of the country.
These activities are conducted all year round, and increase in number during school holidays. In the lead-up to a planned event, they are advertised on Facebook. Once they occur, photographs are uploaded on Instagram and Facebook. It is also live broadcast on Atoll Radio, dedicated to Revolutionary Islamism, and are live streamed on other social media and Internet platforms. Video clips are uploaded on Facebook and Vimeo; there is full social media saturation.
In addition to the NGOs and other civil society organisations, a large number of clerics communicate with the population via Facebook. They, too, count their Facebook supporters in tens of thousands, and the number increases rapidly almost on a daily basis. It should be noted here, also, that not all of the clerics listed here in order of their Facebook popularity, are known to support Jihad. In fact, Sheikh Shaheem Ali Saeed, who was the Islamic Minister until the first of week of May 2015, has maintained throughout that in his personal view, Syria cannot qualify as a Jihad21. Notably few have publicly supported his view.
Table 1. Increasing support for popular disseminators of religious ideologies both radical and relatively non-radical
The main cause for concern is a new type of preacher—someone (often has with little religious but) who is good at performance and theatrics—that has emerged to dominate Maldivian religious landscape in the past decade or so. Sheikh Adam Shameem is the leader among this group with over 21,000 Likes on his Facebook Page, a figure which means close to 6% of the entire population has 'Liked' the Sheikh.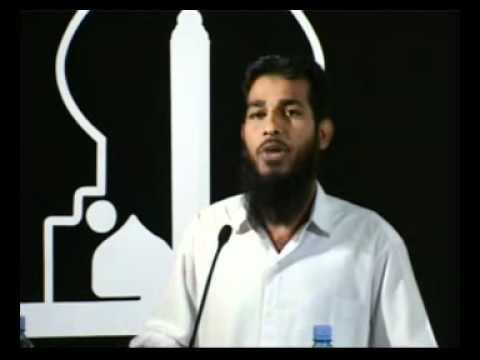 Figure 5. Sheikh Adam Shameem
Some of the Sheikh Shameem's performances are reminiscent of theatrical Evangelical churches in the United States. Shameem's media profile is typical of popular preachers. He has a website, a Facebook Page, a Twitter handle; an Instagram account; a YouTube Channel; and a charity organisation that also promotes all his activities. All his lectures are advertised on all his social media platforms and video-taped, and full lectures are made available on YouTube. The lectures are also downloadable as audio files. Backing up this strong appearance online is traditional media, radio and television which often broadcast the lectures live. Not to be forgotten is Internet live streaming of the events. Sheikh Shameem is representative of the shared vision of the clerics who dominate Maldivian religious discourse. He is staunchly against democracy; supports FGM; thinks women who do not wear the black veil are naked and without shame; believes music is haram; and wants Maldives to be governed strictly according to Shari'a. He preaches hate against 'the Infidels', and is a racist. He, too, believes Muslims are at war with the West, and rightly so. This narrative of 'Us' versus 'Them' forms the basis of the ideology which drives many Maldivians to hate the 'Infidel' and, ultimately, to wage war against 'them'.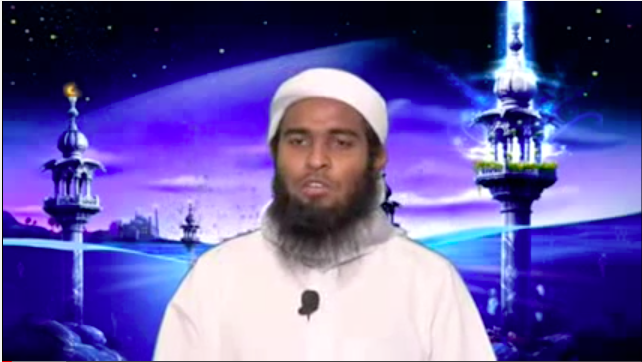 Figure 6. Shaikh Adam Nishan 'bin al-Adam al-Maaldheefee
A more recent figure, albeit with less followers (3000 Facebook Likes), that has contributed to the narrative is Sheikh Adam Nishan. He is noteworthy for openly supporting Jihad. He describes himself as a "Graduate of Madhinah Islamic University in Al-Madhinathuh Nabawiyyah and currently completing masters at Al-Madhinah International University in Malaysia." He has, on many occasions, openly encouraged 'Jihad' via Facebook. On 1 June 2014, for example, he posted a video with the title: 'Is the conflict in Syria a civil war?' In the two minute video, full of graphic violence including beheadings, he answers the question:
No, it's not. Bashar Al-Assad has been making people in Syria call him God, which makes him an Infidel, which in turn makes the conflict in Syria one between Muslims and Infidels and, therefore, not a civil war.

Ten days later, he was discussing the subject again. This time he was negating the opinion expressed by some Sheikhs (not on Facebook) that there are certain conditions, which have to be met before fighting in a conflict can qualify as Jihad. Among these conditions are not to fight without an Imam; and not to join the Jihad without permission from one's leader (head of state) and one's parents. According to Sheikh Nishan these conditions do not apply when the entire Ummah is under threat from Infidels and when troops are fighting to free Islamic states from Infidels as, according to him, is the case in Syria.
Among the popular figures that contribute to the narrative of a Muslim world besieged and in need of brave warriors, are also individuals with absolutely no religious education but have grown a following as purveyors of certain religious ideologies.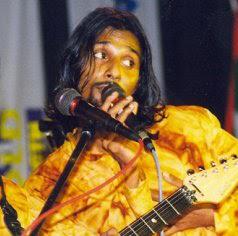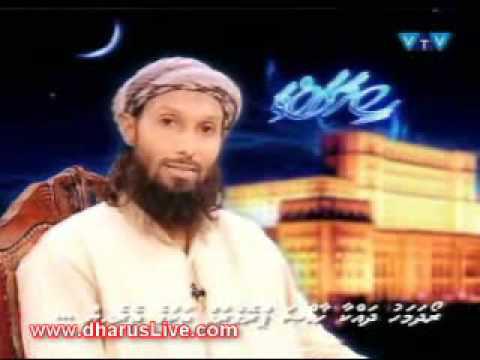 Figure 7. Ali Rameez, from Singer to 'Sheikh'
A former pop singer, Ali Rameez who has a following of over 50,000 Facebook 'Likes', is the most popular among this type of disseminator. An analysis of his Facebook posts (December 2013-January 2015) shows, in summary, that it is very important for Rameez to differentiate between Muslims and Infidels, the former being good and the latter evil. Any cause, concept or law supported by 'the West' is to be denounced. He denounces democracy, sometimes using the most unlikely of incidents as proof that democracy is to blame for social problems in various countries. On 7 March 2014, for example, he shared a post about an Indian rape victim who sought police protection and was raped again while she was under that protection. Faux Sheikh Ali Rameez shared a link to the news with this comment: 'Democracy changed India from rural to a rapist country…" (7 March 2014).
Dedicated websites
There are several websites that are disseminators of Revolutionary Islamist ideologies encouraging hatred of non-believers and calling on Maldivians to unite against them, waging war if necessary. Chief among them is Haqqu, dedicated entirely to the promotion of ISIS. Haqqu is a website launched in August 2014, shortly after the proclamation of the Islamic State's self-styled Caliphate. It began with a Facebook Page, which was launched on 5 August 2014. The Facebook Page is still in operation, and at the beginning of March, had over 800 Likes. It has several articles and books in the local language Dhivehi that promote Jihad and ISIS including a biography, or more accurately a hagiography, of Al-Baghdadi, the Caliph of Islamic State (28 September 2014). It also discusses the First Caliphate under Abu Bakr, after which is a profile of Sheikh Abdulla Yousuf Al Azzam [also known as the Father of Global Jihad]22, who is described as Sheikh-Al Mujahidin in the article. The site is heavily critical of religion as it is practised in the Maldives; the government's refusal to accept Shari'a as the only system of law in the country in particular; and the democratic form of governance in general.
Also noteworthy among the websites is Bilad Al-Sham Media, which describes itself as the official media representative of Maldivians fighting in Syria. It was started on 15 August 2013. It is likely that the claim is true. The organisation, which also has a Facebook Page, brought news of the first Maldivian death in Syria, and has since been providing local media with details of the Maldivian 'community' of over 50-200 people now said to be residing in Syria having heeded the call to Jihad. The Bilad Al Sham website is entirely dedicated to Jihad-related news, literature and discussions. Most of its content is written in English. According to its own news reports, one of the Maldivians killed fighting in Syria (September 2014), Abu Dujanah, was the editor of the organisation. This, too, is likely to be true—the website has been much less active since September 2014. There have been no new posts since 4 December 2014.
With regard to the content of the website, until recently, it was meticulous in providing 'biographies' of the Maldivians who are 'martyred' fighting with Jabhat Al-Nusra. They made available, for example, the biographies of Abu Dujanah Al Maldeefee23 (18 November 2014), 'Maldivian Martyrdom Bomber', Abu Turab (15 June 2014) and Abu Nuh (1 June 2014). They were all written by Abu Ayyub Al Maldifi, based in Syria (his Twitter account is analysed below). Although there have been other Maldivian deaths reported24 since Abu Dujanah's in September 2014, the Bilad Al Sham Media website has not provided any literature on their lives or deaths.
Apart from the biographies, the entire focus of Bilad Al-Sham Media is to provide evidence from Islamic teachings and history that support and encourage Maldivians to join the Jihad with Jabhat Al-Nusra. Among its most popular posts are 'First Chapter: Forty Hadith about the virtues of Martyrdom'25, a poem by one of the 'martyrs' dedicated to his mother posted as an audio file uploaded on YouTube26; and a post on why ISIS should not be supported, 'Clearing the Accusations against Ahlul-Jihad and clarifying the errors of Jama'at ISIS'27.
General Online Support for Jihad
A look at Facebook Pages of Maldivians in July and August of 2014, shortly after the death of the first Maldivian fighter in Syria, and following the proclamation of the Islamic State, revealed broad support for Jihad and ISIS among many. Many began using ISIS/IS related insignia or pictures as their Cover Page during this time while many others used material associated with other Jihadis, such as the black flag used by fighters with Jabhat Al-Nusra—with whom most Maldivian fighters in the region are affiliated. Many also adopted the black flag of IS as their logo/cover picture or had a black flag with the Shahadath printed on it in white, preferred by Al-Nusra. Some that did not have either, had pictures of warriors on horseback fighting in the desert with swords.
An examination of 100 Profile Pages of individuals who adopted one or more of the above features showed that people from all walks of life in the Maldives support Jihad. A large number of them are in the civil service, which is the country's biggest employer. Among supporters of Jihad are staff from the Ministry of Islam Affairs; the Prosecutor General's Office; Ibrahim Nasir International Airport; Gan International Airport; Correctional Services; Housing Development Authority; the Indhira Gandhi Memorial Hospital; and Customs. Among the professions on the list are journalists; software designers; airline technicians; teachers; spiritual healers; airport workers; divers; construction workers; preachers; spiritual healers; airline ticketing agents; Qur'an teachers; and prison officers. Judging from the educational affiliations provided, a significant number list the Maldives National University (MNU) as their college while another significant number also list the Centre for Higher Secondary Education (CHSE). This supports the unofficial reports long in circulation that both institutions have teachers and lecturers who subscribe to 'Revolutionary Islamist' ideologies and have been instructing students to follow the same path. Another significant number of such Profiles were associated with the Centre for Holy Qur'an.
Conclusions
As this analysis shows, for such a geographically isolated country with a very small population, the 'Jihad' in Syria and Iraq has attracted an astonishingly large number of Maldivians. This is due to active recruitment efforts, behind which is massive—seemingly inexhaustible—funding; the sources of which remain secret. The remarkable success of the recruiters is facilitated by the lack of education—both general and religious—among a vast majority of the population; dedication to the cause by committed Revolutionary Islamists educated abroad; and the widely available Internet. Added to this is the conducive environment to recruitment created by the lack of concern (and sometimes active collusion with) shown by governing authorities to this very serious issue. Another factor is the decreasing power of non-religious civil society. Very few have the money, and even fewer the will or inclination, to produce and utilise the media to disseminate more moderate narratives that counter or challenge the zeal and content of those produced and spread by the Revolutionary Islamists. Unfortunately for the Maldives—and for those concerned about the ever increasing threat to global security by ISIS and other Jihadists, this little haven of tropical beauty and little geo-strategic significance—will continue to contribute a disproportionate amount of fighters to the 'global Jihad'.
Dr. Azra Naseem is a Research Fellow at Institute for International Conflict Resolution and Reconstruction at Dublin City University. Her research focuses on religious radicalisation of the people of Maldives, and implications of the process for South Asian security, especially India. 
______________
NOTES: