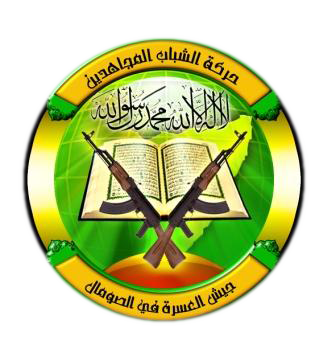 Mogadishu (26/06/2012) –In defense of the Muslim lands as well as muslims suffering persecution under the invasion of Kenyan forces on Somalia, The Mujahideen have carried out an ambush against a KDF convoy at Haluqa, 20km inside the colonial-defined Kenyan border, on Tuesday morning.
The convoy of  invading troops departed from a base inside inside Kenya and was headed towards the border in order to cross into Somalia at Kulbiyow and reinforce the fragile efforts of  their military.
At least 23 Kenyan soldiers were killed and up to 9 more sustained critical injuries In the course of  the ambush. 7 of the soldiers were killed when their vehicle, an armoured personnel carrier, was blown up by an IED. A military truck transporting up to 20 Kenyan soldiers was then assaulted with rocket propelled grenades and machine guns, resulting in the deaths af at least 16 of those on board.
The two vehicles hit were part of a larger convoy which was headed towards Somalia. The Mujahideen then returned safely to their bases once their mission was accomplished.
Today's ambush in Haluqa is part of a wider counteroffensive campaign aimed at debilitating the invading Kenyan forces wherever they are. The Mujahideen will take whatever  measures deemed necessary to repel the invading Kenyan forces, even if this entails attacking and killing Kenyan soldiers on what they normally regard as Kenyan soil.
Press Office
Harakat Al-Shabaab Al Mujahideen
________