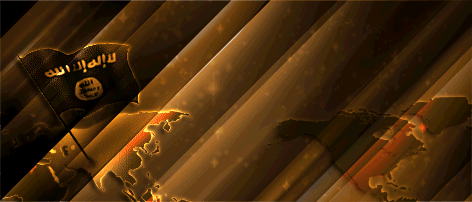 English:
بسم اللہ الرحمن الرحیم
Respectable Visitors
Assalam-u-Alaikum wa Rahmat Allah Wa Barakatuhu
Bab-ul-Islam is a Jihadi portal aimed at conveying the message of Jihad and Mujahideen to all Muslims in different ********s. This forum is open to all talks and discussions constricted within the ethical boundaries held to foster the relationship between Mujahideen and the ordinary Muslim masses. The forum's main aim is to strengthen the relationship between the public and the Mujahideen so that we can override all obstacles and hurdles on our path
For this very purpose, Bab-ul-Islam forum is allowing registration for 10 days so that the visitors of Ansarullah website and Bab-ul-Islam forum could become its members; see all its sections and post their material
The forum's administration warns visitors to abstain from using personal email addresses or temporary email addresses obtained from notional websites
At the end, all visitors and guests are requested to fill out their registration form and become its members because the registration process will soon close and after that all sections of the forum will only be visible to registered members
Jazak Allah Khairan
Wassalam o Alaikum wa Rahmat Allah wa Barakatuhu
Administration, Bab-ul-Islam forum
Arabic:
بسم الله الرحمن الرحيم
بشرى سارة : فتح باب التسجيل في منتدى "باب الإسلام" لمدة عشرة أيام 
بسم الله الرحمن الرحيمأيها الزوار الكرام:
السلام عليكم ورحمة الله وبركاته
"منتدى باب الإسلام" هو المنتدى الذي يقوم بالتعبير عن الجهاد والمجاهدين وإيصال صوتهم باللغات المختلفة إلى عامة المسلمين. ويناقش في هذا المنتدى جميع أنواع المواضيع في حدود وقيود الأخلاق الإسلامية، لأجل توثيق العلاقات والصلات بين المجاهدين وعامة المسلمين وتعميقها ، ولأجل إزالة جميع أنواع العقبات التي تقف حاجزاً أمام طريق هذه العلاقة الإسلامية.
ومن أجل هذه الأهداف ، تم فتح باب التسجيل في منتدى باب الإسلام لعشرة أيام حتى يتمكن لزوار موقع أنصار الله ومنتدى باب الإسلام أن يكونوا أعضاءا في المنتدى ، ورؤية جميع أقسام المنتدى، ونشر المواضيع والمشاركة فيه.
وتحذر إدارة باب الإسلام الزوار عند التسجيل في المنتدى من استخدام البريد الشخصي والبريدات الوهمية للمواقع المؤقتة.
ونطلب في الأخير من الزائرين والضيوف أن يستعجلوا في تعبئة صفحة التسجيل لأن باب التسجيل سيغلق مرة ثانية، وحينئذ لا يتمكن أحد من مشاهدة جميع أقسام المنتدى إلا الأعضاء فقط.
وجزاكم الله خير الجزاء
والسلام عليكم ورحمة الله وبركاته
إدارة منتدى باب الإسلام
Urdu:
بسم اللہ الرحمن الرحیم


معزز زائرین کرام!
السلام علیکم ورحمۃ اللہ وبرکاتہ
باب الاسلام فورم جہاد اور مجاہدین کی ترجمانی کرنے والا اور ان کی آواز کو مختلف زبانوں میں عام مسلمانوں تک پہچانے والا فورم ہے۔ اس فورم پر اسلامی اخلاق کے دائرے میں رہتے ہوئے ہر قسم کے موضوع پر بات چیت اس مقصد کے لیے کی جاتی ہے کہ مجاہدین اور مسلم عوام کے درمیان موجود رابطے اور تعلقات کو مضبوط سے مضبوط تر کیا جائے اور اس اسلامی رشتے کی راہ میں کھڑی ہونے والی ہر قسم کی رکاوٹ کو دور کیا جائے۔
انہی مقاصد کے لیے باب الاسلام فورم پر ۱۰ دن کے لیے رجسٹریشن کا دروازہ کھولا جارہا ہے تاکہ انصار اللہ ویب سائٹ اور باب الاسلام فورم پر آنے والے زائرین اس فورم کے ممبر بن کر تمام سیکشن کو دیکھ سکیں اور اپنی تحریر پوسٹ کرسکیں۔
فورم کی انتظامیہ کی طرف سے زائرین کے لیے یہ انتباہ ہے کہ وہ فورم کی رکنیت حاصل کرنے کے لیے اپنا ذاتی ای میل استعمال نہ کریں اور نہ ہی ایسا کوئی ای میل استعمال کریں جو فرضی ویب سائٹوں پر عارضی ہو۔
آخر میں تمام زائرین اور مہمانوں سے گزارش ہے کہ وہ جلد از جلد باب الاسلام فورم کی رکنیت والا فارم پُر کرکے اس فورم کے ممبران بن جائیں کیونکہ رجسٹریشن کا عمل دوبارہ بند کردیا جائے گا اور پھر اس کے بعد فورم کے تمام سیکشن صرف ممبران ہی دیکھ سکیں گے ۔
جزاکم اللہ خیر الجزاء
والسلام علیکم ورحمۃ اللہ وبرکاتہ
انتظامیہ باب الاسلام فورم
_________