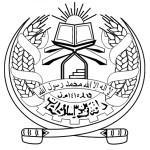 The United Nations mission to Afghanistan (UNAMA) has once against published a tendentious report about civilian casualties.
This report states that civilian casualties have increased this year compared to the years past and once again attributed 37% of the casualties to Mujahideen without any proof or justification.
We reject this biased report by UNAMA. It is very unfortunate that a number of human right organizations including UNAMA dealt with the humanitarian issue of civilian casualties in the framework of American interests.
The entire Afghan nation is a witness that the American invaders, by their own admission, have dropped over 7000 bombs against the Afghans over the course of last year and have carried out two to five raids on civilian sites every night, causing unprecedented amount of civilian losses.
If we were to assume that each bomb dropped has a weight of 20 kilograms then the Americans would have dropped 140000 kilograms of explosives on civilian homes, villages, bazaars, mosques, clinics and other public places.
Turning a blind eye to such extensive savagery and still attributing 37% of civilian casualties to Mujahideen clearly displays that this report is compromised and is given to the media as raw propaganda material through the tribunal of UNAMA.
The Islamic Emirate considers such unjustifiable reports by UNAMA as abuse of a sensitive humanitarian issue of civilian casualties and considers such actions a violation to all the principles of the United Nations and against the founding spirit of this organization.
Eighty three percent of all civilian casualties occur in the blind US bombardments, raids on civilian homes, use of heavy weaponry by Kabul administration troops and unaccountable actions of Arbaki militiamen, all of which are witnessed by the Afghan nation.
Mujahideen take their utmost care when dealing with civilian lives and UNAMA cannot present any such instance where the Mujahideen have intentionally caused such a large percent of civilian casualties.
*Spokesman of Islamic Emirate of Afghanistan*
*Qari Muhammad Yousuf Ahmadi*
*19/06/1440 Hijri Lunar*
*05/12/1397 Hijri Solar 24/02/2019 Gregorian*
____________
Source: Telegram